Name
Are you looking to improve your curb appeal this year? Is it time to make some much-needed changes to your yard and landscaping? With many of us spending more time at home, we have been taking on more house projects to improve our homes and make us all more satisfied with our spaces. This also holds true for our exterior spaces. Many people have been investing in home entertainment spaces, patio furniture, fences, and other outdoor features that maximize their yard.&nb...
Do you have a fence around your Florida swimming pool? Do you want to add privacy to your outdoor space around your pool? Are you looking to protect children or pets from falling in the pool when you aren't looking? There are many great benefits to having a pool around your swimming pool, but the attractive qualities that it adds to your backyard is one of the best. As one of the top fence companies in Orlando, we can help you with the design and installation of yo...
Do you want to add an ornamental fence to your landscaping? Wrought iron fences are some of the most popular and attractive fences that add design and style to your yard. Whether you are looking to enhance a certain aspect of your garden or you want to trim the entire length of the driveway, a wrought iron fence could be the right choice for you. Our fence contractors in Debary can provide you with a full consultation, design, and installation for your fence. Another p...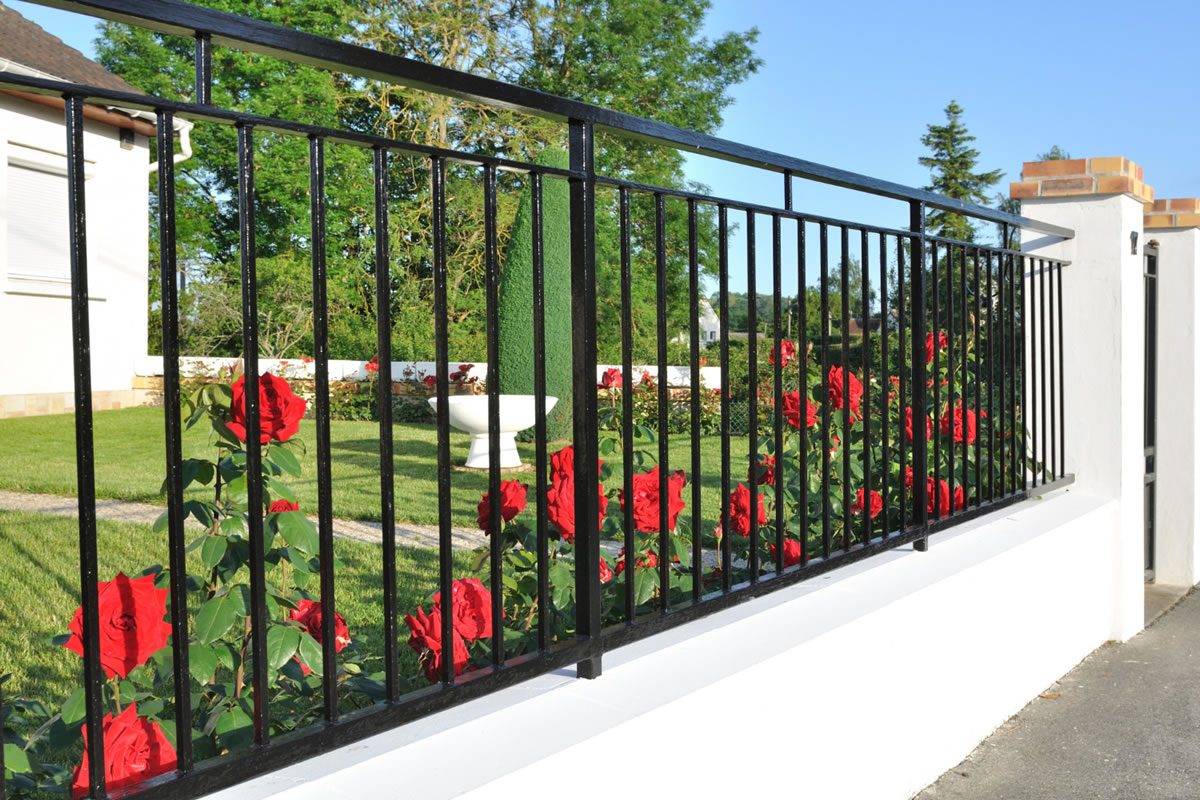 Are you tired of looking at an unkempt lawn or an unpolished exterior? When you are looking to do simple updates to your curb appeal, you will want to know the best updates with the largest return or impact. As one of the top fence companies in Orlando, we help turn many people's homes into safe havens, sanctuaries, and functional spaces with our fences. There are a few easy ways that you can increase the curb appeal of your home this year. Paint Co...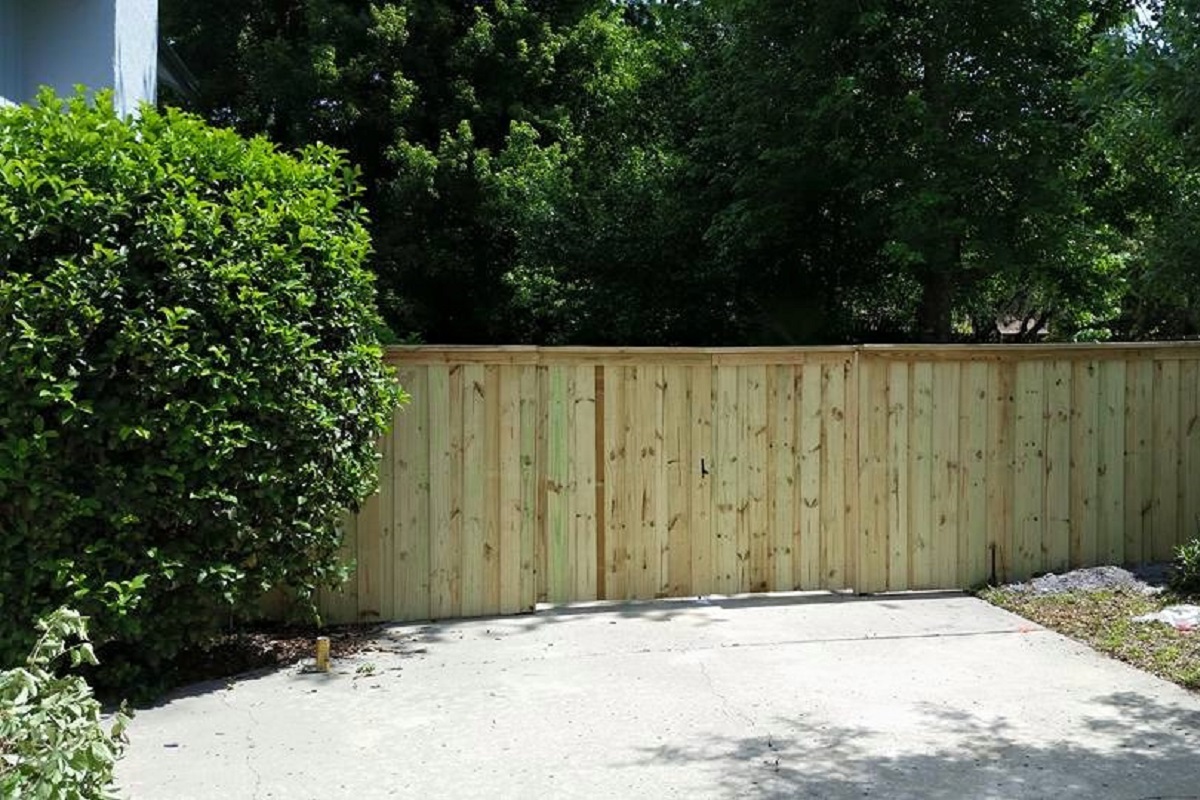 Are you preparing your yard for a fence installation by the professionals? Have you been researching the right company for your fencing needs? Whenever you trust fencing contractors in Orlando to design and install your fence, you expect that they will provide you with the best quality service and fence possible. It can be difficult to let go of control when it comes to house projects, but when it comes to installing a fence, this is best left to the pros. There are a ...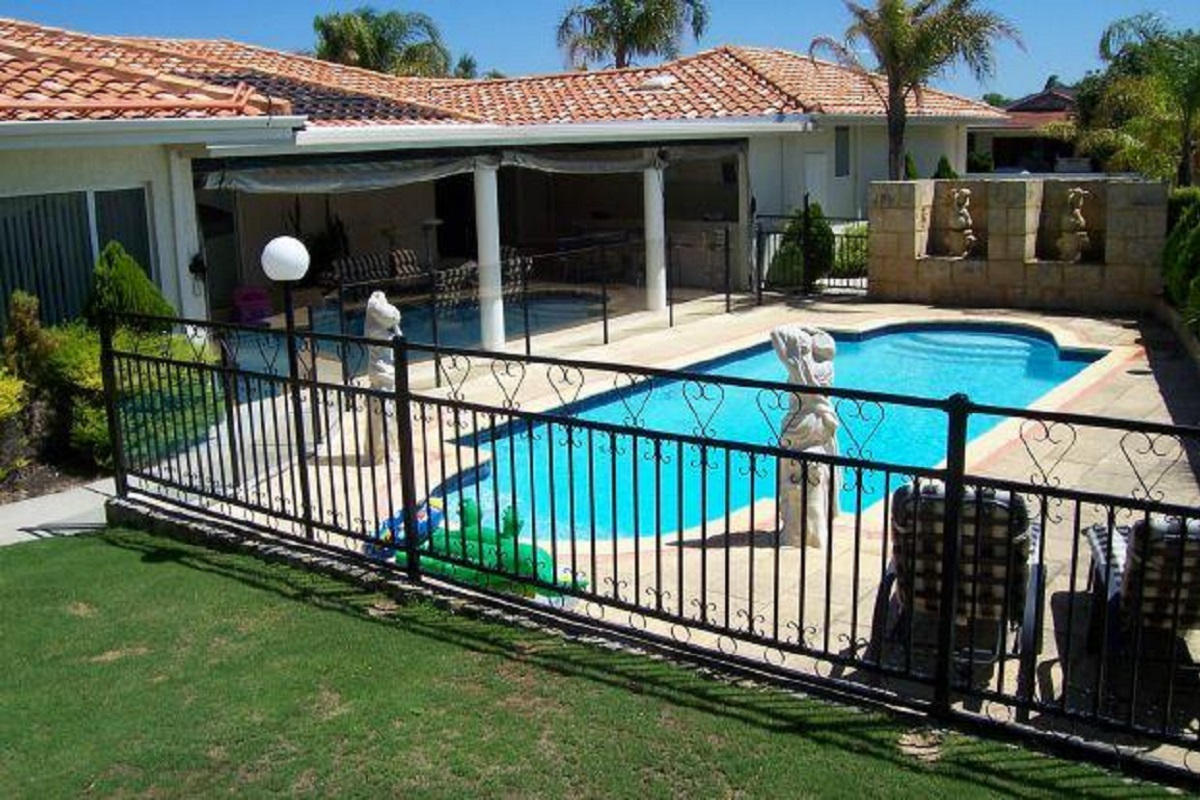 Are you curious how to create an outdoor space to include updated features, more safety, more entertaining areas, and more privacy? These are all great ways to utilize your Florida backyard all year long. When you design your outdoor space, you want to consider adding a fence for privacy. Our experienced and skilled fencing contractors in Orlando can provide you with the best fencing options to enhance your yard. There are many reasons why you should include a fence ar...
Are you looking to install a fence around the property of your residence? Do you want to make sure that you keep your neighbors happy in the process? When it comes time for you to truly consider a fence installation on your property, you will still want to respect the boundary lines and the concerns of your neighbors in the process. Our experts in fence design and fence repairs in Orlando advise homeowners to keep the peace when they are designing a fence. There are a ...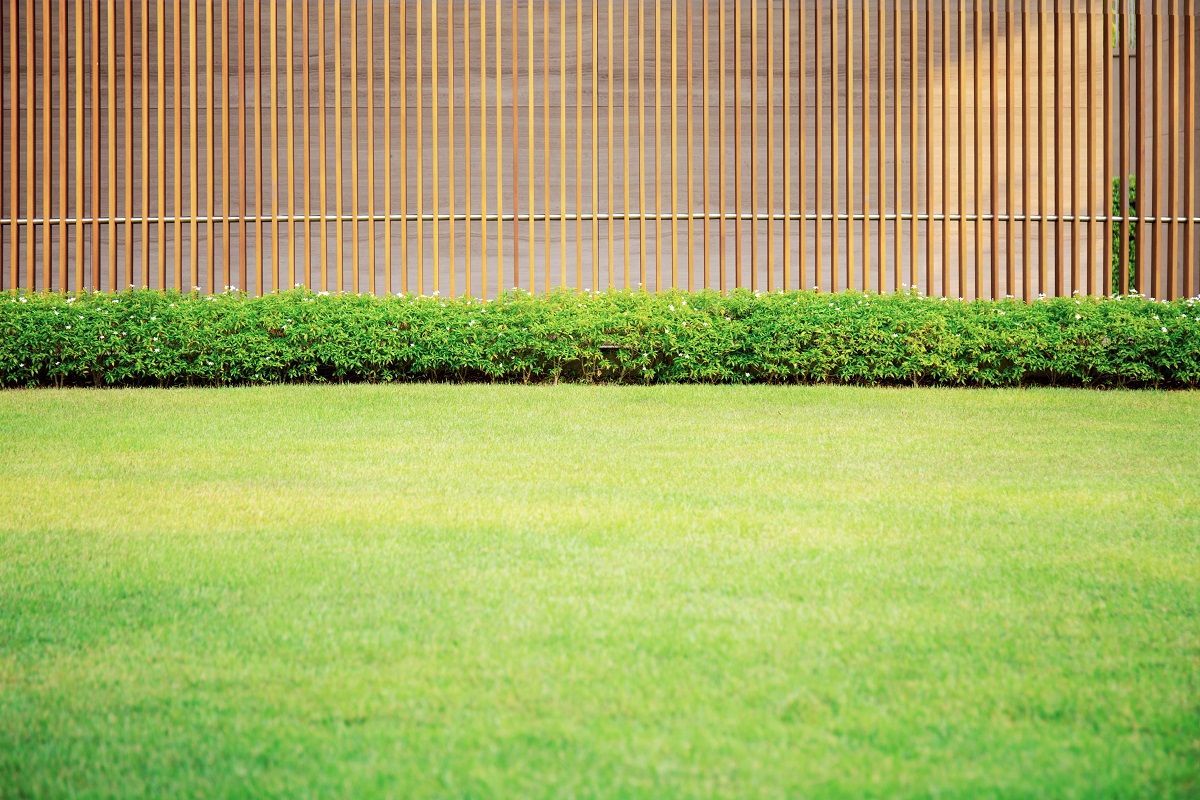 Are you trying to find ways to keep your children safe while they are playing in your backyard? Do you want to enjoy swimming in your pool without being interrupted by nosy neighbors? By installing a privacy fence around your property, you will have many benefits. Privacy fences can actually create a backyard that feels more like your own, secluded oasis. As one of the top fence companies in Orlando, we provide many clients with the privacy they are seeking to live a h...
Are you looking for a reliable and quality fencing company to install or repair your Florida fence? Do you want to get the best materials for your fence? When it comes time for you to choose fencing contractors in Orlando, you will want to trust the professionals at Wulff Fence. We offer many services that exceed our customers' expectations and provide them with a long-lasting, well-constructed, and top-of-the-line product. There are a few things you can expect whe...
Are you debating on what type of fence to add to your yard? Do you want to enhance your property with a fence that requires little to no maintenance? Fences are great additions to any property, especially if you are looking to add curb appeal, security, or privacy. As one of the top fence companies in Orlando, we work with our clients to design and install the fences they need. We offer many fence materials, including vinyl, wood, wrought iron, PVC, steel, chain link, ...
Are you preparing to install a fence around your property? Choosing a fence that is right for your home or business is the most challenging aspect of the fence design process. When you work with our fencing contractors in Orlando, we will assist you with the fence design process so that you can make the best decision for your yard, budget, function, and appearance. Even if you aren't sure of the type of fence you want to install, you may know already that you don't w...
Are you looking for a way to enhance the landscaping in your front yard? Do you want to enhance your curb appeal to stand out in the neighborhood? Whether you are looking to increase your curb appeal or you are looking to add personality and style to your yard, you may want to consider adding an ornamental or decorative fence. These fences come in a range of styles, colors, and types, which make them easy to customize based on the look you are trying to create. As one ...
Do you have an old or outdated fence? Have you noticed damage to your fence that you can't fix on your own? Whenever you own a fence, you probably know all about proper maintenance, like pressure washing, cleaning, or painting. However, when it comes time for repairs, you likely want to trust the professionals in fence repair in Orlando to provide you with the right advice and service. There are a few signs that indicate your fence may need to be repaired in order ...
Are you looking for the right fence installation company to help you with your Florida fence? Do you want to trust the right professionals to design and build the fence around your home? Are you looking to increase the security around your commercial business with a quality fence? When it comes to a fence, quality matters. You want to trust that you are choosing the right fencing contractors in Orlando to perform the job. There are a few reasons why choosing the ...
Are you concerned about your safety when you are in your own home? Being at home should allow you the freedom to be at peace with yourself and your surroundings, which can promote relaxation, stress relief, and other positive emotions. However, when you are afraid or concerned about your safety in your own home, you will not have positive reactions to being home. By increasing security around your home with surveillance cameras, strong locks, and a fence or gate installation...
Are you looking to make your commercial property more functional and effective? Do you run your business right on the property and want to add security features to the area? Many ready-made or custom fences offer a range of design features, security options, and effective boundaries to help create curb appeal or function for your business. As one of the premiere fence companies in Orlando, we work with experienced and knowledge fence design and installation experts to make sure yo...
Have you been interested in adding a fence around the property of your home? Do you have a dog or small children that would stay safer with the addition of a fence? Are you struggling to keep your garden safe from rodents and small animals? When you add a fence to your yard, you will reap the many benefits of privacy, security, and curb appeal. As one of the top fence companies in Orlando, we work closely with our clients throughout the entire design and installation p...
Are you wondering how to add curb appeal to your store front? Are you looking to add border security around your commercial property? As a business, you want to design the features around your business to support your company and its function. For those who are looking for more security, border protection, aesthetically pleasing curb appeal, or privacy, adding a fence provides all of these things and more. When you work with our fence contractors in Orlando, we help yo...
Do you want to add privacy to your yard? Are you looking to secure the boundaries of your property? Do you want to keep untidy sections of your yard hidden from view? These are all great reasons why you might be considering fence installation in your yard. Fences are great ways to establish boundaries, gain privacy, enhance curb appeal, and hide undesirable traits of your yard. These are many of the reasons why our customers call our professional fence contractor...
There's no time like the summer to take care of tasks around the house and improve elements of the yard. From adding fresh paint to trimming back your hedges, there are countless yard projects to do. Make sure that you remember to take care of your fence this summer, too. Simple updates and repairs can prolong the life of your fence and give its appearance a much-needed boost. As one of the top fence companies in Orlando, we offer some advice on how to maintain you...
Are you looking to install a fence that will be durable and strong? Are you interested in creating border security that inhibits anyone to climb over or under the fence? Do you want to install a fence that will last a long time with minimal maintenance? There are many types of fences that have durability and strength, but you will want to consult with fence companies in Orlando in order to choose the best one for your needs. We install many durable fences for both resi...
Are you wondering how to create boundaries without bordering up your property? Are you looking for ways to outline a section of your yard without blocking the view? There are many different types of fences that are great for establishing boundaries and still allowing visibility, but the chain link fence is among the best. Our fencing contractors in Orlando install many chain link fences on both commercial and residential properties in central Florida each year. Homeown...
Many people invest in a fence because they want to obtain some level of privacy in their backyard. This can be for a range of reasons, such as to keep neighbors out, to create a private oasis, to stay unexposed when hosting events, and many more. Whatever your reason, you know it's time for you to install a privacy fence in your Florida backyard. When you do this, you'll want to trust an expert of the fence companies in Orlando to do the job. There are many typ...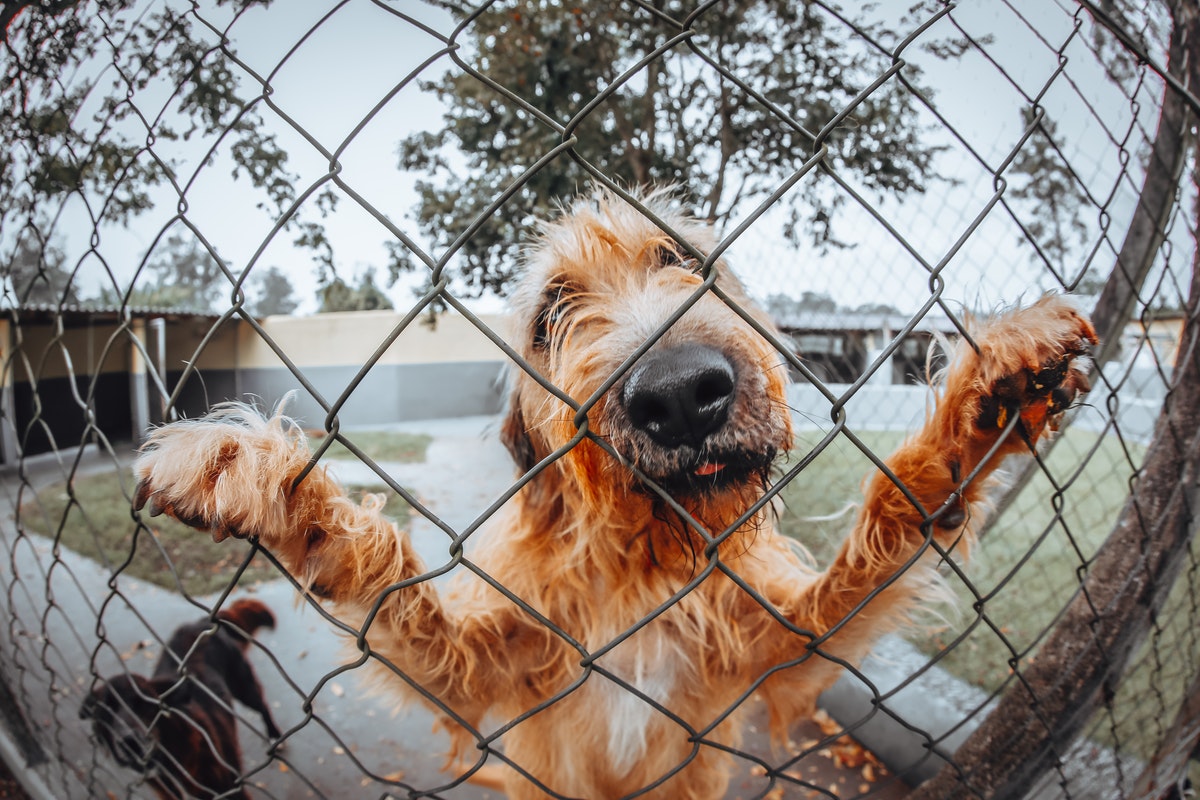 Are you planning on adding a puppy to your family soon? Have you recently trained your dog to recognize your yard and property? If you have recently acquired a new home or a new puppy, you should consider adding a fence to the perimeter of your yard to provide your dog with a space to run. As fencing contractors in Orlando, we offer many different services for many Florida residents, including fence repair and installation. We love to help homeowners provide a safe pla...
Are you looking to restore your fence to its original state? Do you notice dirt, debris, and staining on your fence? It may be time for a fence cleaning project. Many people choose to pressure wash their fences on a routine basis to restore its appearance and boost their home's curb appeal. However, you want to be sure that you are pressure washing correctly. If you don't pay attention to the proper procedure, you could end up ruining the wood pickets and...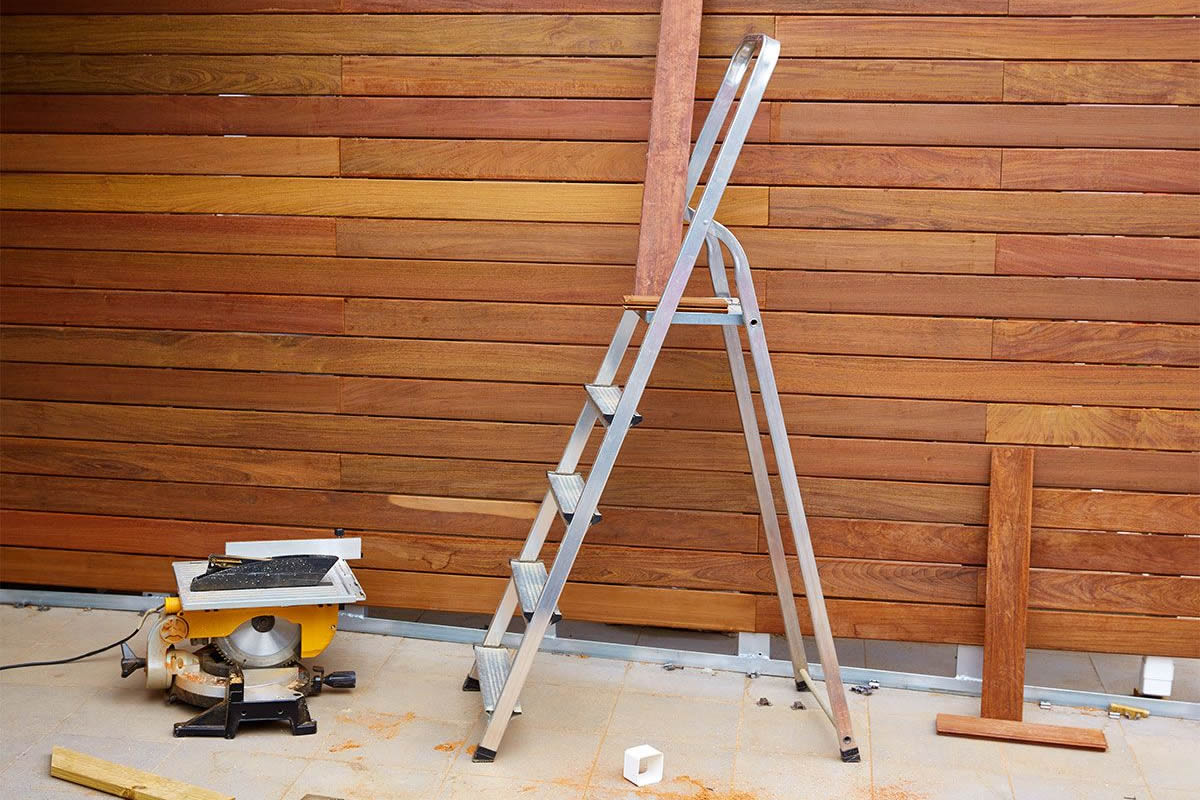 You've finally made the decision to get a fence to enhance your outdoor space and provide clear boundaries to your property. You can't wait until the one of the top fence companies in Orlando designs and installs your fence so that you can start enjoying your yard. However, there are a few things you can be doing in the meantime. Here are a few tasks you need to do in order to prepare your yard for a fence installation. Tell Your Neighbors Whene...
Have you noticed wear and tear on your wooden fence? Are insects damaging the wooden pickets? Are you noticing mold growth on your posts? All of these are common issues that you can face when you do not properly maintain your wooden fence over time. Each year, you should aim to inspect and clean your wooden fence to keep it in optimal condition. This will prevent the growth of mold, the buildup of dirt and debris, splitting wood, and broken posts or pickets.&nbsp...
When you set out to create an oasis in your own backyard, you want to first consider all of your needs and desires to create this inviting space. Do you want shady areas? Do you want both privacy and security by adding a fence? Do you want fire pits with ambiance for evening entertaining? Or do you want a beautifully landscaped area to rest your feet after a long day? All of these options will create the ultimate oasis for your own Florida backyard. At Wulf...
Even though dogs are man's best friend and favorite companion, they require a lot of work. Dogs need a few important things to live a happy, healthy life. They need food, water, and exercise. Sometimes, after a long day at work, dog owners struggle with taking their four-legged friend outside for a walk or a play session. When you install a fence in your yard, you won't have to compromise on your dog's exercise. You can simply just open the door and l...
Are you looking to set your business apart from the others in your crowded urban environment? Are you looking for more security or an attractive design? Many fences offer a range of design features, security options, and effective boundaries to help your business. When you work with our team of fence contractors in Orlando, we work hard to provide a fence and railing service that is unmatched. There are a few reasons why you should trust Wulff Fence to help you improve...
Do you want to add curb appeal to the perimeter of your home or business? Do you want to add privacy or security to your property? Are you looking to regulate traffic into and out of your business? Perhaps it is time that you installed a fence around your residence or commercial property. There are many reasons why you should hire quality fence contractors in Orlando, to help you find a fence that meets your needs. There are four main reasons why people install fences ...
Do you have a fence that is showing wear and tear, curving in certain areas, or falling down due to age or damage? It may be time for you to call for fence repair in Orlando to get your fence fixed by a professional. At Wulff Fence, we offer fence repairs to fix issues with any style or type of fencing material out there. There are three common signs that show you need to repair your fence soon. Broken or Damaged Boards When the boards of your fence are...
Do you want to build a fence for your home or business but aren't quite sure how to get started to meet your budget? Fences can be expensive, but there are many options to choose from in order to meet the needs of your financial budget. At Wulff Fence, we provide our customers with fence solutions of the highest quality. We value the fences we create, design, and build for our business and residential clients. Because of the many options and custom choices availabl...
If you have a hyperactive dog that you simply can't keep up with, it may be time to look at options for endless exercise. At Wulff Fencing, we offer the best solution to tire out an active dog. Installing a dog run in your backyard can help provide your four-legged friend with the ability to exercise safely whenever the energy strikes. Many fence companies in Orlando do not offer a dog run service, and our dog run installation service is wildly popular with our customers...
Are you considering adding a fence and gates to your business? There are many benefits to doing this, ranging from security, privacy, and setting boundaries. As the number one fencing contractors in Orlando, Wulff Fence will help you make the best choice for your home or business. We offer many different fence and gate solutions for every application, and we work alongside architects, engineers, contractors, owners, and facility managers to ensure that the product inte...
Many homeowners dream of having a beautiful backyard, but when they go outside, they feel utterly frustrated. They do not have the energy at the end of a long day to spend hours working on their landscaping. These homeowners also do not have the funds to hire a professional landscaper to do all the work. Following some simple tips can help you take back control of your backyard, and make it a space you will enjoy spending time in regularly. Keep It Low Maintenance ...
If you have decided to install a new wood fence, then you have probably heard or read about a lot of different wooden fence styles. In the end, they all boil down to four different basic styles. Therefore, deciding on which style you prefer before contacting a fencing contractor in Orlando is a great place to begin your fence design. Privacy Fences Workers constructed the first privacy fences in America as stockade fences during Colonial times. These fences that are usua...
Driveway gates can be an excellent investment as they can protect the value of your home. They can also help to protect the safety of your family by helping to keep people who do not belong on your property out. When combined with an automatic opener, they can protect the safety of your pets and children by automatically closing after someone leaves helping to prevent a child or pet from wandering into the street. There are many different types of driveway gates, so making the best decision c...
Wood fences are beautiful and functional in many different circumstances. You can choose from a variety of woods including pine, cedar, redwood, and cypress. You also have the option of using engineered wood. They can be painted and stained, so you can have a wood fence built in almost any color. One of the hardest parts of choosing a wood fence is to decide on the type of wood fence that you like the best. Picket Fences Most picket fences have widely spaced boards with ...
If you are thinking of having a wood fence built, then you may already know that there are many different types of wood available on the market. Understanding the look and characteristics of the different wood choices helps you understand which one fits your situation perfectly. Cedar The red hue of cedar makes it an extremely popular choice. It has a tight grain which prevents warping for many years. It also has very few knots making it easy to install. Insects, however...
If you are remodeling or restoring a historical home, then you need to think about the style of fencing that will look best. Different styles of fencing have been used throughout the history of America based on materials that were available and their cost. Early Colonial Fences The oldest fences in America were constructed by the first settlers of logs that they cut down in their local area. It was not until later that settlers started putting cross-pieces on their fence...
Are you a new resident in Orlando FL? Are you looking to build a property of your own? Or do you want to renovate an old building already falling apart? Don't worry your head so much, leave the job to Fencing contractors in Orlando like Wulff Fences to get you covered. Whether you want security fences, privacy fences or just an elegant look for your wall, we are equal to the task. Deciding the kind of fence you need might be a bit challenging especially if you have never had t...
The famous saying of all work and no play makes Jack a dull kid is quite accurate. Playgrounds and outdoor play offer kids fresh air, fun, and exercise. Fences play an important role in a home where you like. It is also important for schools and other public areas where security and access control are necessary. As a parent when taking your child to a new school, one of the important things you look out for is safety for your child. A school with a no fencing around it would mean th...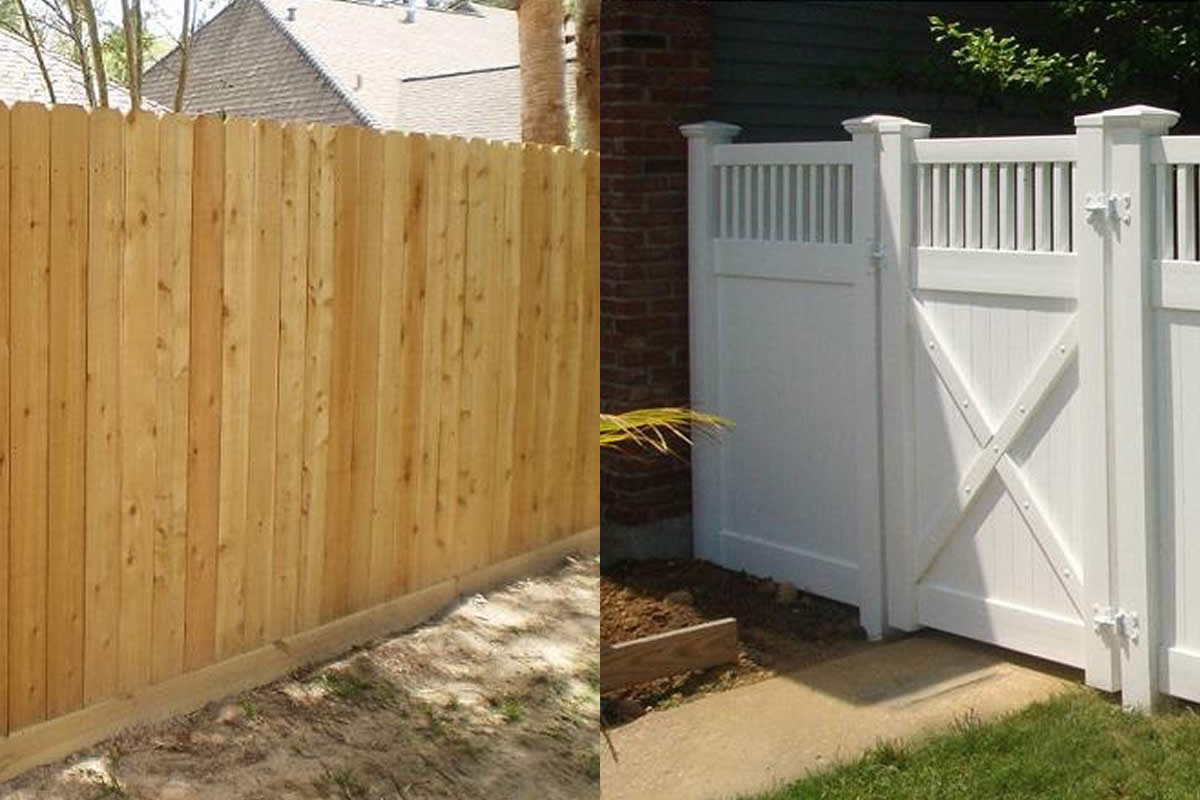 When replacing a beat-up fence or putting up a fence in your home for the first time, many homeowners find themselves at a loss when it comes in choosing between a Vinyl fence or wooden one. Whether you opt for a wooden fence or a vinyl one, you have still made a good decision. Fencing contractors in Orlando would always tell you a fence is like a coin. They have their pros and cons. Below are some things to put into consideration when making your decision. Pros of Wood Fences...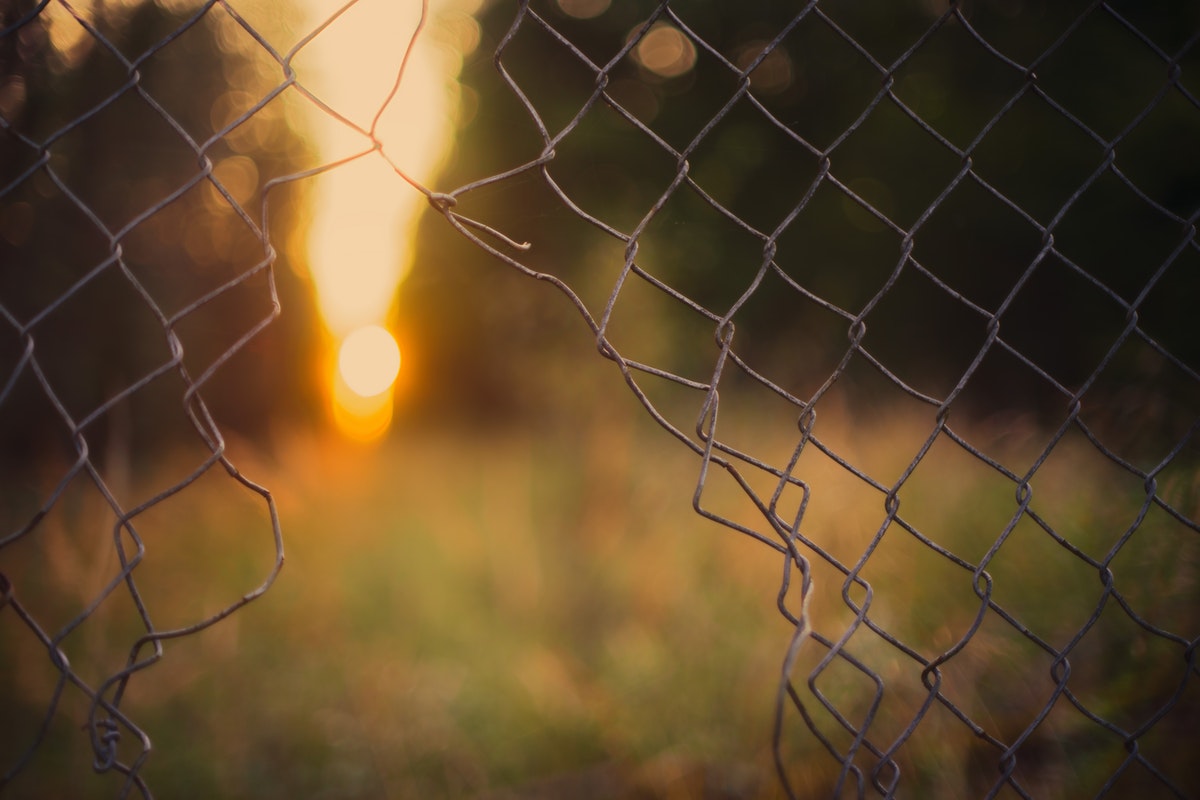 When considering whether to repair or replace the fence, it is the second nature of many homeowners to punch the calculator to evaluate the cost. Repairing a fence won't cost as much as an all-out replacement but if you look at it from another perspective, replacing your face is the best thing to do. For example, A ramshackle fence will always need a weekly or monthly dose of extensive repairs and if summed up together the money used for those repairs would have gotten you a modern and pr...
A wooden fence of the best quality can last for, give or take, twenty years but this is not always the case because most wooden fences are not made from 100 percent treated lumber. If your wooden fence lasts for up to twenty years, it will be making an exception. Therefore, at some point after installation, your fence will inevitably wear out. This usually happens when the fence is nearing ten years, but it could be before or after ten years. So, how do you know that your fence is due for rep...
The sight of ivy, honeysuckle or clematis growing along a fence is a beautiful one, and it can be the perfect addition you need in your yard to create a natural decoration for your fence. This is not to ignore the fact that a lot of property owners do not want to plant vines around their fence because vines can be aggressive. If you are wondering or trying to find out if vines can ruin your fence or get ideas on the fence-friendly vines to put on your fence, here are the advantages and disadv...
Many homeowners now go for electric gates instead of manual ones to protect their homes. One of the main reasons would be security because electric gates are much better at access control than other types of gates. You can also install additional security features like a closed-circuit television system and intercom systems to enhance security. Another reason why fencing contractors in Orlando recommend electric fences to homeowners is the convenience of not having to get out of the...
After making the decision to get an automatic electric gate for your home, there are many factors to think about that will help you to see what the best style of gate is for you. In order to buy confidently, you need to what will fulfil all the requirements of your home. Here are some things that you should consider when speaking to fencing contractors in Orlando about: Budget You need to know that electric gates are quite expensive. This is because they are made with hi...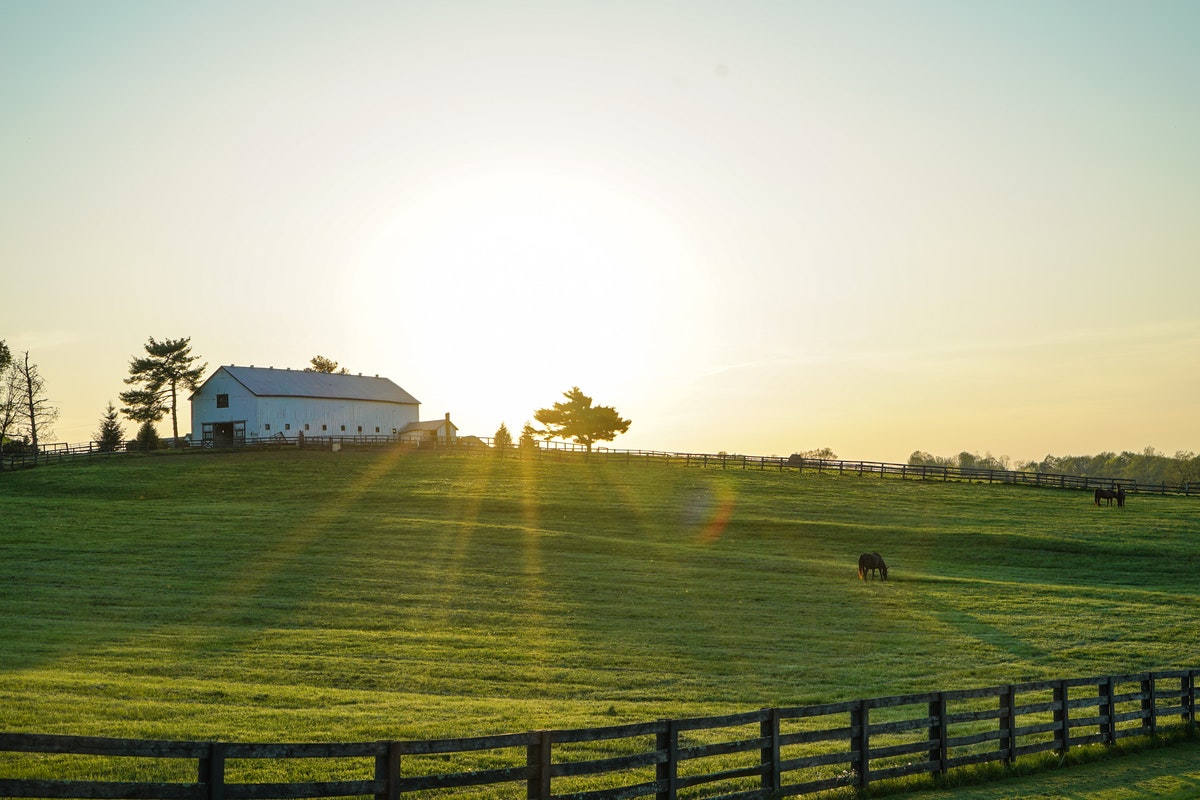 The choice of the right livestock fence goes a long way to ensure the smooth running of your livestock business. So, Wulff Fence, a fencing contractor in Orlando is set to give you the best type of livestock fence that will keep your cows, horses, hogs and other animals within your farm area. Wulff fence is an expert in installing a befitting fence for your livestock farm. No doubt, selecting the best ranch material and style can drastically reduce that rate at which you lose your a...
You don't have to lose your fence due to lack of maintenance, Fencing contractors in Orlando are there to make your fence stand the test of time. They are not going to perform any magic on your wrought iron fence; they will help you prolong the life of your fence through the best maintenance practices. No doubt, you chose your wrought iron fence with the intention of serving you for a lifetime. The sure way to achieve this aim is by hiring a fencing contractor in Orlando to he...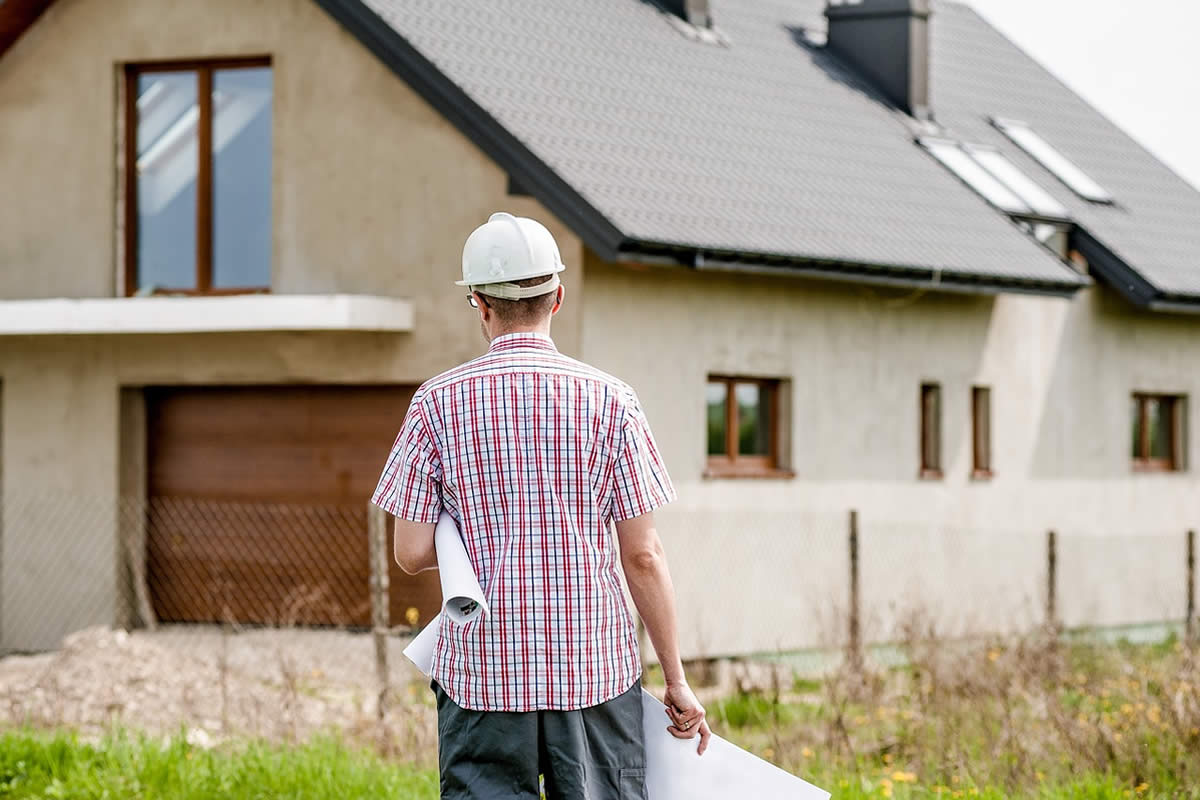 One of the major investments in a house construction is a fence. Fencing has a big effect on the curb appeal of a house. It improves security and a great way to have privacy. As a result of the importance that a fence plays, it is important to select the right fencing contractor to work with. Before choosing a fencing contractor in Orlando or any part of the country to work with, it is important to have some checklists and priorities. This will give assurance that one will get the b...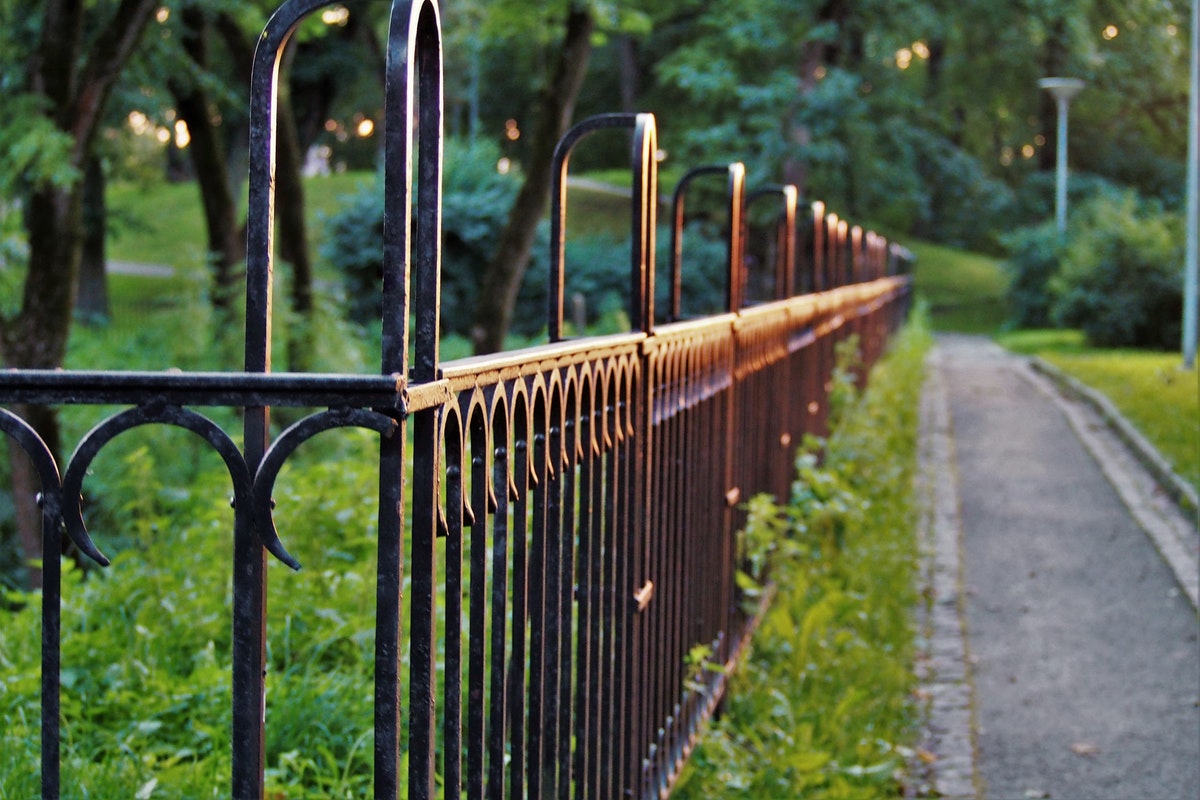 Wrought iron fence is one of the most common materials for fencing. It provides brings aesthetic and also adds beauty to your home. Wrought iron is strong naturally, hence it is a good and durable material for fencing. Just like many other types of fencing materials, wrought iron needs proper maintenance to prevent wear and other forms of damage. This is why it is important to understand how to care for your wrought iron fence. The Wulff fence, one of the fencing contractors in Orla...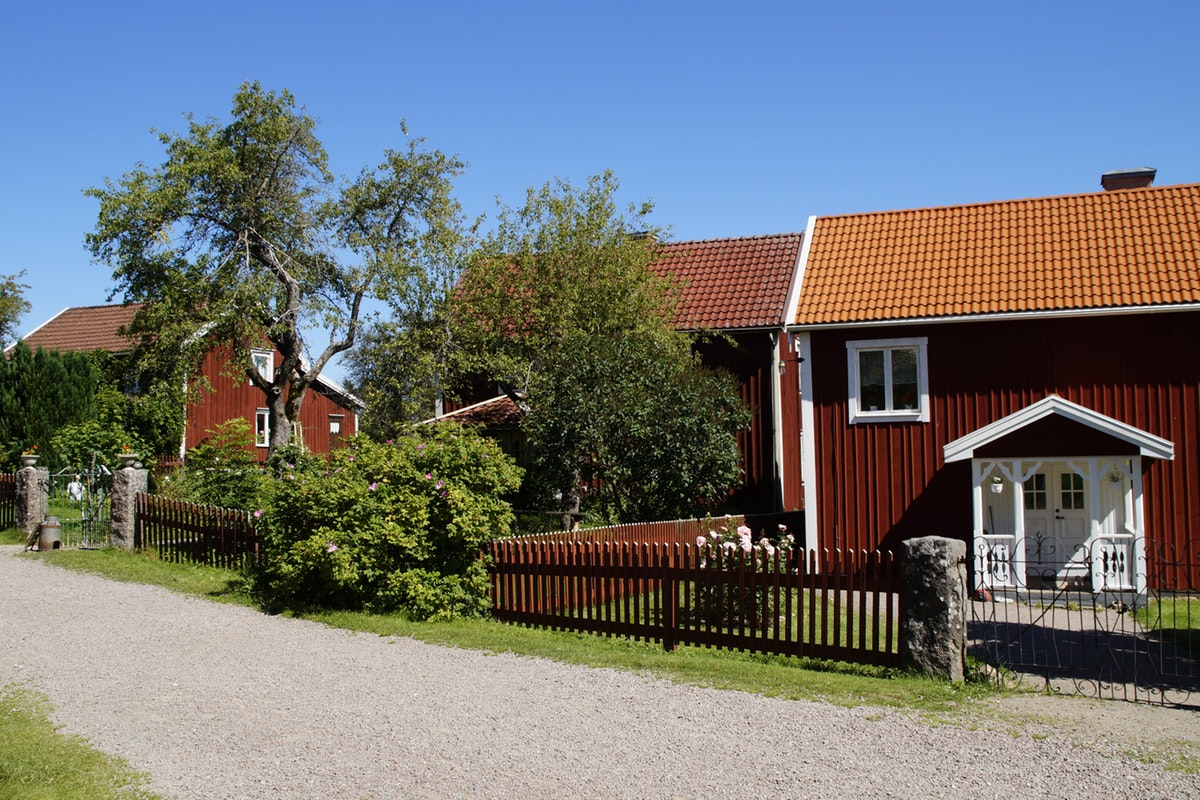 A fence around your yard is essential for different reasons, and most people wrongly focus on only the function of building a fence which is mostly to keep things from getting into your property or to prevent children and pets from getting out of the yard. Not a lot of people consider the aesthetic value that a fence adds to the home. A fencing contractor in Orlando will tell you about the different ways a fence will be of value to your home, especially low fences. Low fences come in handy fo...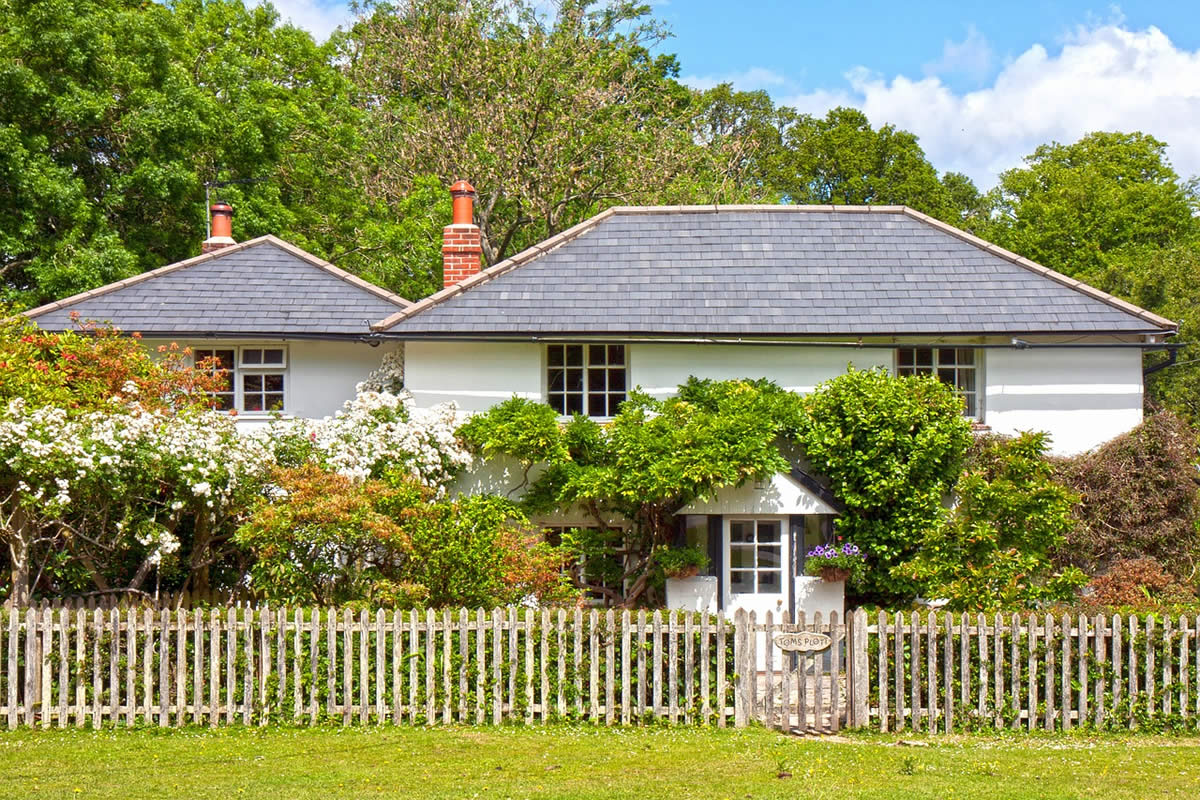 In the history of fences, one style of fence that stands out anywhere is a white picket fence. Homes that have this fence have more appeal, look great and generally have an increased value. If your reason for building a fence is for privacy purposes, white picket fence won't cut it for you. But if you want your property to look great, have a way of keeping your children and pets within your yard then you can give a fencing contractor in Orlando the go-ahead to install a picket fence aroun...
Planning to install a new fence on your property involves considering a lot of factors; choosing the type of material your fence will be made of, the fencing company to use and the best layout are some of the factors to consider. An experienced fencing contractor in Orlando can help you figure out where is best to place your fence on your property. By adhering to the local building codes regarding fence installation, you can avoid any violations that can lead to paying a fine. Let...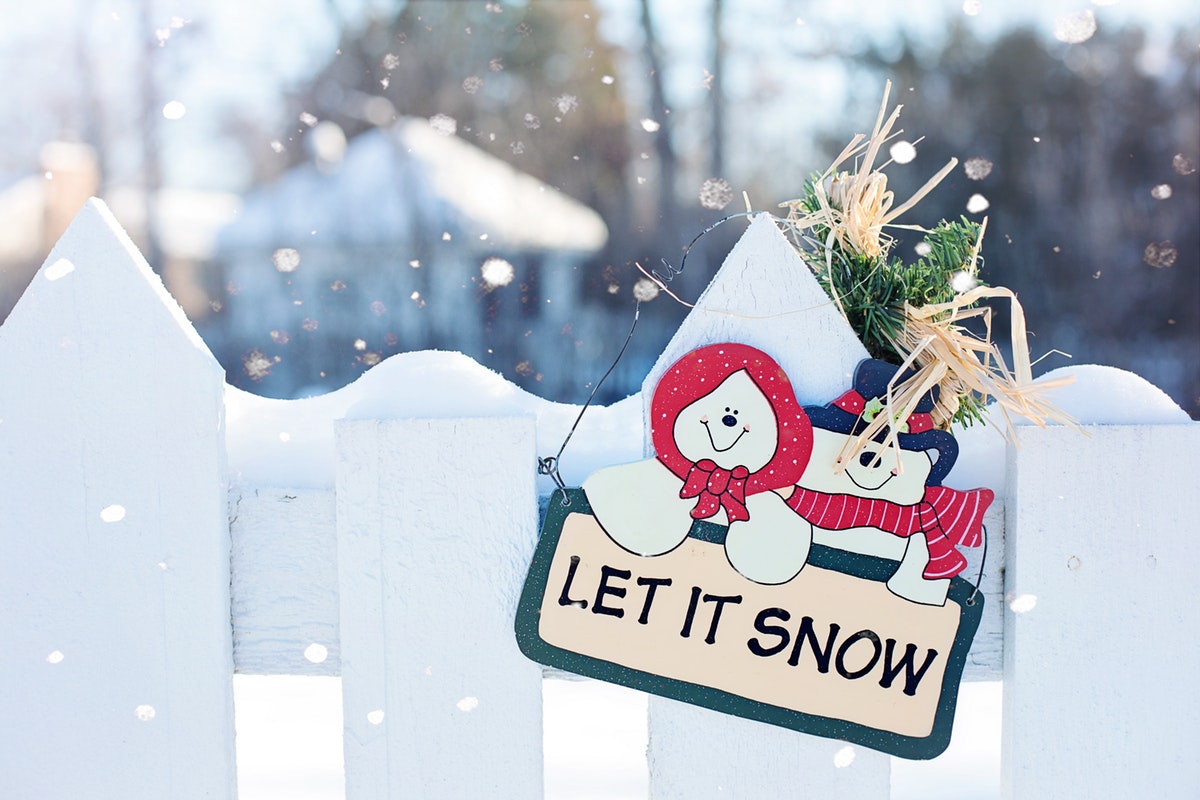 After your fencing contractor in Orlando has finished installing your fence, you would want it to have an appeal to outsiders. Find out creative ways to decorate your fence. For whatever purpose you have installed a fence on your property, making it look beautiful is one thing that you should do. Whether it is made from wood, wrought iron, vinyl or aluminum, you can have it decorated any way you want to. Other than the purpose that you installed the fence for, having it decorated wi...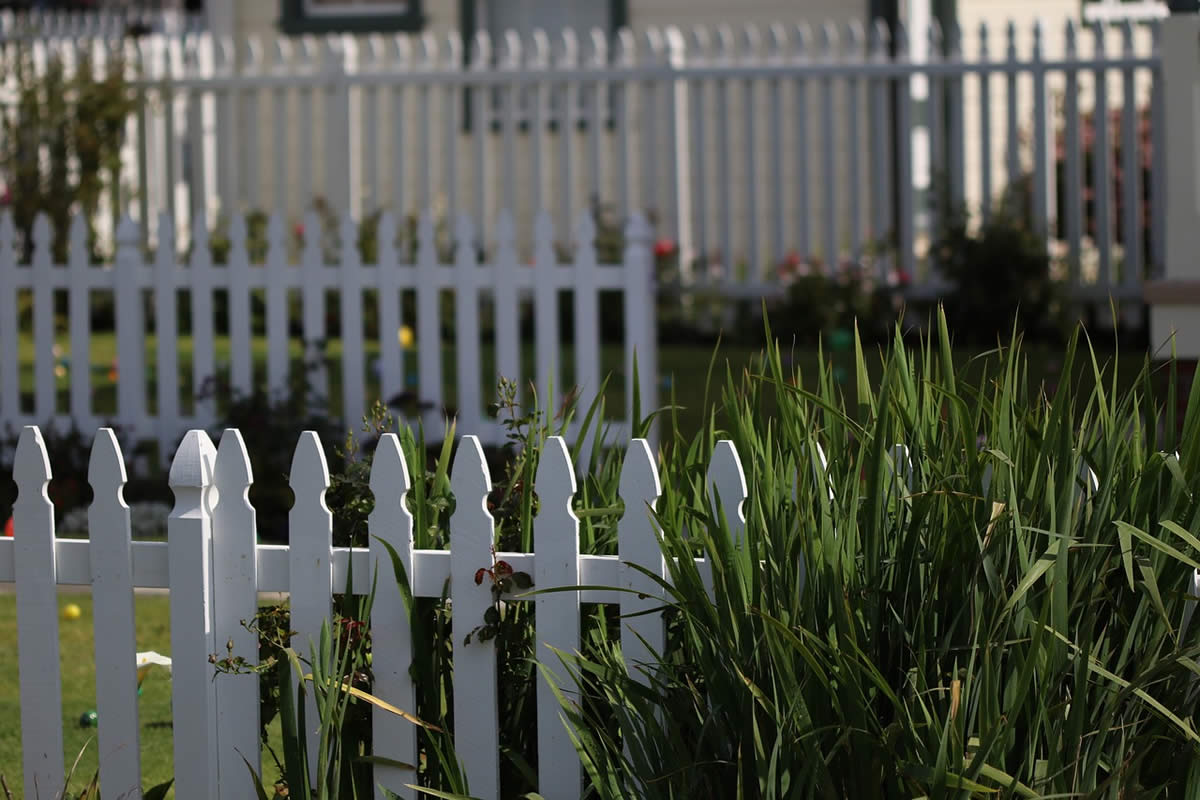 Putting up a fence can be for one or all of the following; security, improved privacy, protection from extreme weather and even to beautify your property. To achieve all these, you need to hire the services of the best of the best fencing contractors in Orlando. However, before you set out to buy wood, PVC or vinyl fence, you have to know some things and put some factors into consideration. Where to buy your fence from, your neighbors, your tenants (if any) and a whole lot of other things. Le...
Very recently, fence contractors in Orlando have seen an increase in the demand for horizontal wood fence by property owners. A lot of people however, do not know what building a horizontal fence entails. You have to know that the way a horizontal wood fence is built matters and the best way to achieve this is to hire a reputable fencing contractor in Orlando to get it done. If you use the wrong type of lumber and fasteners...
When you're in the market for purchasing or renting a home one perk that many look at is whether or not the house has a fenced in backyard. A fenced in backyard has many benefits and having one is definitely what most would consider a plus if not a must. Some people get lucky and move in to a home that already has this advantage but for those who don't, Wulff Fence is a fence company in Orlando that would be glad to service your fence installation needs. Our team of professionals ...
Getting the privacy, you and your family deserve is important to your well-being. This is particularly the case if you live in a huge neighborhood, and your home is within close proximity to others. One of the most effective ways for enjoying your backyard living space or front yard, for that matter, is by having the ideal fence installed by Orlando fence contractors. Increasing your privacy and setting the physical boundary of your property is only a fence away from your day. By knowing the ...