Why You Need a Fence around Your Florida Pool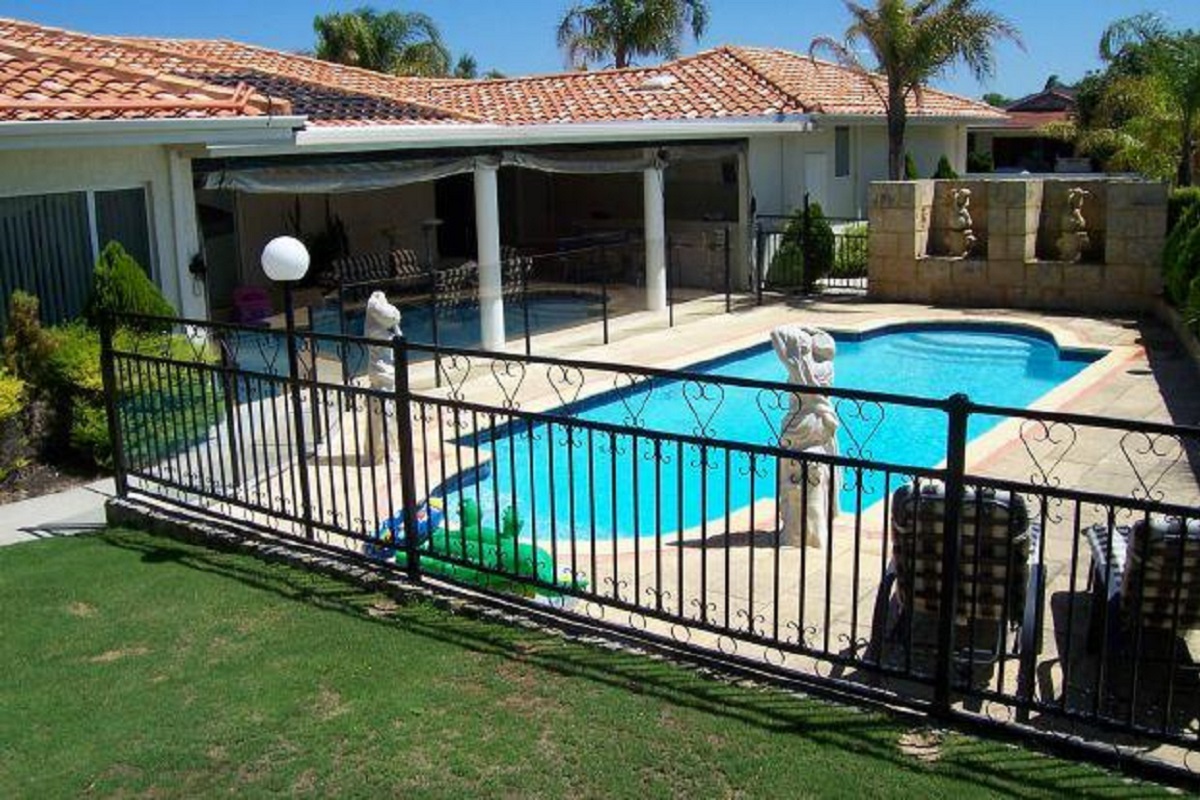 Have you recently put in a pool in your Florida backyard? Do you have children that play in your backyard? Are you looking to enhance the appearance of your outdoor pool area? Installing a fence around your Florida pool would be a great way to increase protection while adding an attractive element to your backyard. Our fencing contractors in Orlando have installed many fences in our clients' backyards to enclose their pools. There are a few key reasons why you should consider installing a fence around your Florida pool this year.
Security and Protection
One of the primary reasons Florida homeowners choose to add a fence around the perimeter of their pool is for security and protection purposes. Swimming pools are enticing to pets, children, and other animals, but they may try to jump in when you aren't looking. To avoid any dangers that water poses, install a fence around the home to avoid unsupervised access, vandalism, and prevent serious accidents.
Insurance Obligations
Many neighborhoods also recommend, or even require, swimming pools to be safely enclosed with either an enclosure or a fence. This prevents any of the neighborhood children from accidentally wandering into your yard and falling in the water. To avoid any legal or insurance ramifications, make sure you read the fine print in your neighborhood policies, especially those concerning safety.
Attractive Appearance
Fences add a beautiful design element to the landscaping around your pool. They are a simple way to update your curb appeal and outdoor oasis while also providing functionality. Many people choose an iron fence that beautifully enhances the pool area while still providing visibility. Fences are also versatile, so you can choose any design to reflect your personal style and taste. Adding shrubs and landscaping around your fence also helps to boost the appearance of your outdoor oasis.
Privacy
In order to fully enjoy the oasis you create in your own backyard, you may want privacy. This will allow you to fully relax and have peace of mind that no one can see you in your backyard. You are free to be however you desire. Using fences, shrubs, and trees to create a privacy barrier around your pool are great options to increase the privacy of your pool. This also prevents neighbors from freely joining you when you want a few minutes to relax and unwind alone.
These are just a few of the most common reasons why you may want to put in a fence around your Florida pool this year. You can not only keep children and relatives safe from harm's way, but you'll also increase the value of your pool and outdoor oasis by installing a fence. Our fencing contractors in Orlando can provide you with a free estimate whenever you are ready. Contact us today to schedule an appointment.