Tips For Choosing The Perfect Fence Stain Color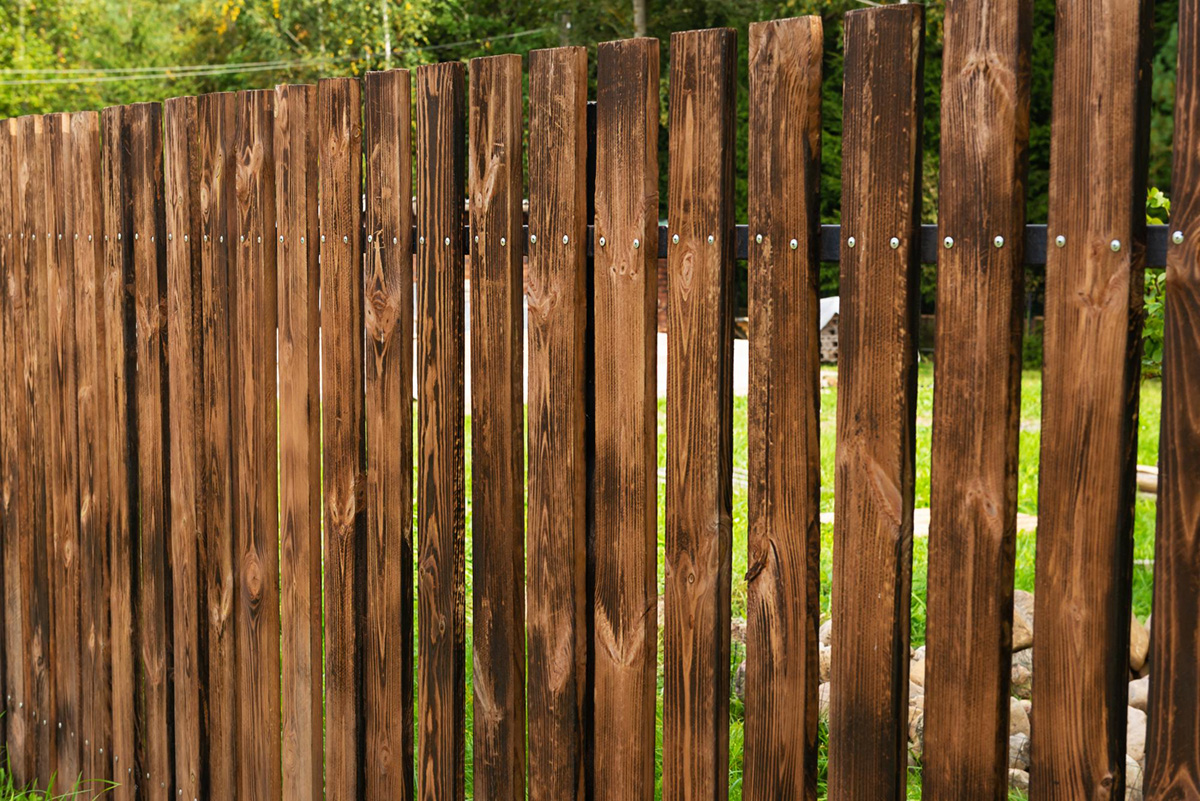 When it comes to giving your fence a fresh look, there's nothing better than a beautiful fence stain color. With the right fence stain color, your fence can reflect your personality and complement your home's exterior. But when it comes to choosing the perfect fence stain color, there are some factors to consider. In this blog post, we'll share some tips for choosing the perfect fence stain color that suits your style.

1. Decide on the type of wood used in your fence
The type of wood used in your fence affects the outcome of your fence stain color choices. Some woods, like cedar and redwood, have natural oils that accentuate their color. Others, like pine and spruce, are less dense, making them more absorbent, and prone to taking on more color. Hence, the type of wood used in your fence should be considered before choosing a fence stain color.
2. Consider your surrounding environment
The environment around your fence also plays a significant role in choosing the perfect fence stain color. Analyze your neighborhood, landscape, and the color of your home's exterior for inspiration. If you live in a wooded area, a natural-looking color such as brown or green would be a perfect choice. If you live near the beach, a soft and airy shade of blues or grays could complement your environment.
3. Keep it simple
When choosing the perfect fence stain color, it is advisable to go for colors that are simple and neutral. Neutral colors, such as beige or gray, blend well with natural surroundings. Besides, simple colors give room to add colorful plants, furniture, and accessories to your outdoor space. Additionally, a neutral color for your fence stain ensures that it doesn't clash with your home's exterior color.
4. Take note of the effect of sunlight on your fence stain color
Exposure to sunlight has a substantial effect on fence stain color over time. Dark fence stain colors tend to fade quickly over time when exposed to sunlight. Similarly, strong sunlight makes bright colors look erratic, making it a smart choice for choosing a shade that lasts longer. Consider a fence stain color that can withstand prolonged exposure to sunlight, so it always looks as good as new.
5. Seek the advice of fence staining professionals
Suppose you're undecided on what color to choose for your fence stain, consider seeking advice from professionals. Fence staining professionals can offer tips on the perfect fence stain color for your home's exterior and environment. Professionals also have vast experience in matching stain colors with different types of wood, so you can be sure they'll recommend the perfect choice for you.
Conclusion
Choosing the perfect fence stain color takes time, effort, and inspiration. With the tips shared in this blog post, you'll be sure to make the right decision. Remember to consider the type of wood used, your environment, and the effect of sunlight on your stain color. Keep it simple, and seek the help of fence staining professionals if you're uncertain. By following these tips, you'll give your fence a fantastic look that'll last for years. If you're looking for fencing contractors in Orlando, contact Wulff Fence today for free estimates.