The Ultimate Guide to Keeping Your Vinyl Fence Clean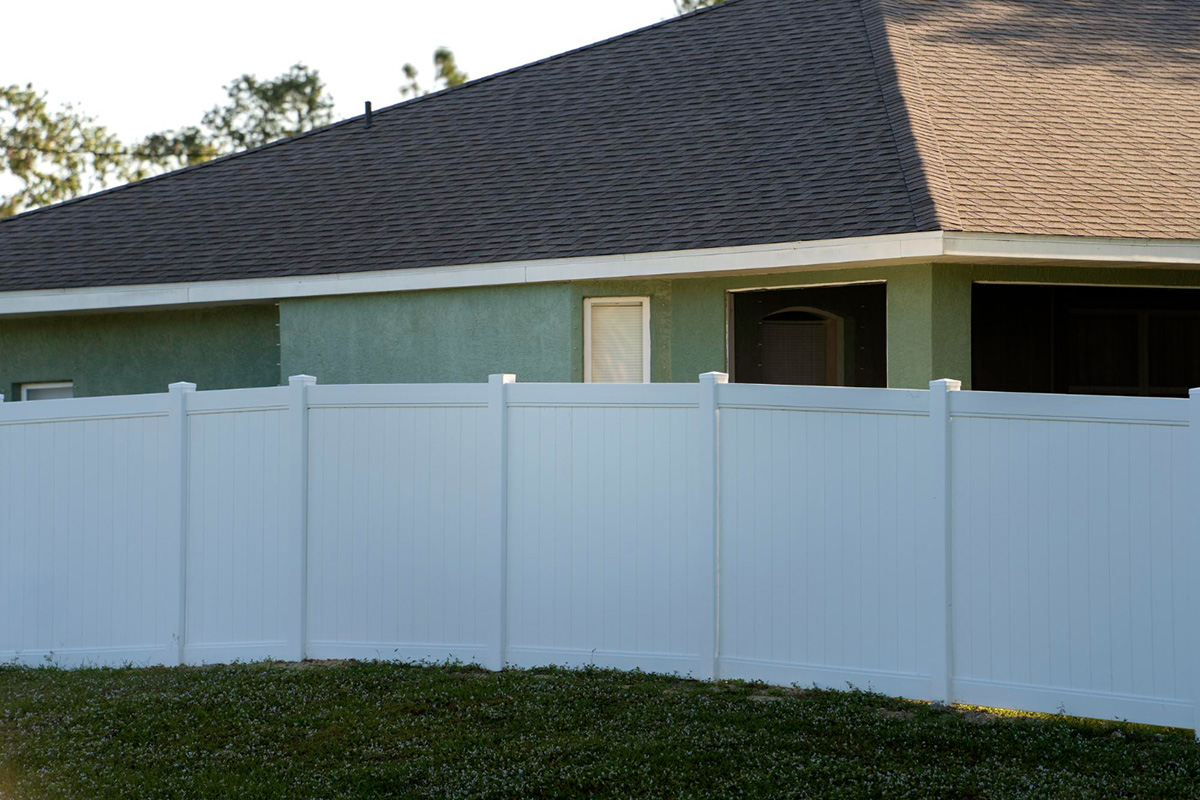 Vinyl fences are a great addition to any property. They offer privacy, security and aesthetic appeal. Additionally, they are durable and can last for a long time. However, just like any other material, vinyl fences require upkeep to maintain their attractive and strong look. In this blog post, we'll provide you with effective tips on how to keep your vinyl fence clean.
1. Start with a Quick Observation
Before any cleaning project, it's vital that you take some time to assess the damage on your fence. Check for any damaged or loose boards, posts and caps. A thorough inspection will help you identify any problem areas that you need to address. Repairing damaged sections before cleaning will prevent further damages and issues that will lead to costly repairs.
2. Gather the Right Materials
You'll need a few tools and cleaning products to clean your vinyl fence. The following items should be on your cleaning kit:
A soft-bristled brush
A bucket of warm soapy water
High-quality vinyl fence cleaner
A hose
A soft cloth or dryer sheet
3. Start Cleaning
Once you've gathered your cleaning materials, start with a gentle wash. A bucket of warm soapy water is a great starting point. Dip your soft-bristled brush into the solution and start scrubbing the fence, starting from the top down. Pay attention to the sides and bottom of the fence where the most dirt settles.
4. Use a Specialized Vinyl Fence Cleaner
If your fence needs a more intense clean, we recommend using a professional vinyl fence cleaner that will not destroy the vinyl surface. Mix the cleaner in a bucket as per the instructions, and then use your soft-bristled brush to scrub the fence. Rinse the fence with clear water, starting on top and working downward.
5. Finish up
Once you're done cleaning your vinyl fence, rinse it thoroughly with clean, cold water to remove any soap residue. Dry the fence with a soft cloth or a dryer sheet to prevent water spots. Repeat the process if necessary or if you want your fence to look cleaner and shiny.
Conclusion
Your vinyl fence is a valuable investment, so it's important to keep it in good shape. Regular cleaning will help to remove dirt, debris and other blemishes on your fence. However, be sure to avoid using abrasive materials, such as steel wool, wire brushes, and harsh chemicals, which can scratch and damage the vinyl surface. By following the tips shared in this blog post, you'll be able to keep your fence in a pristine condition for years to come. If you're looking for fencing contractors in Orlando, FL, contact Wulff Fence today for a free quote.