How to Choose a Fence for your Home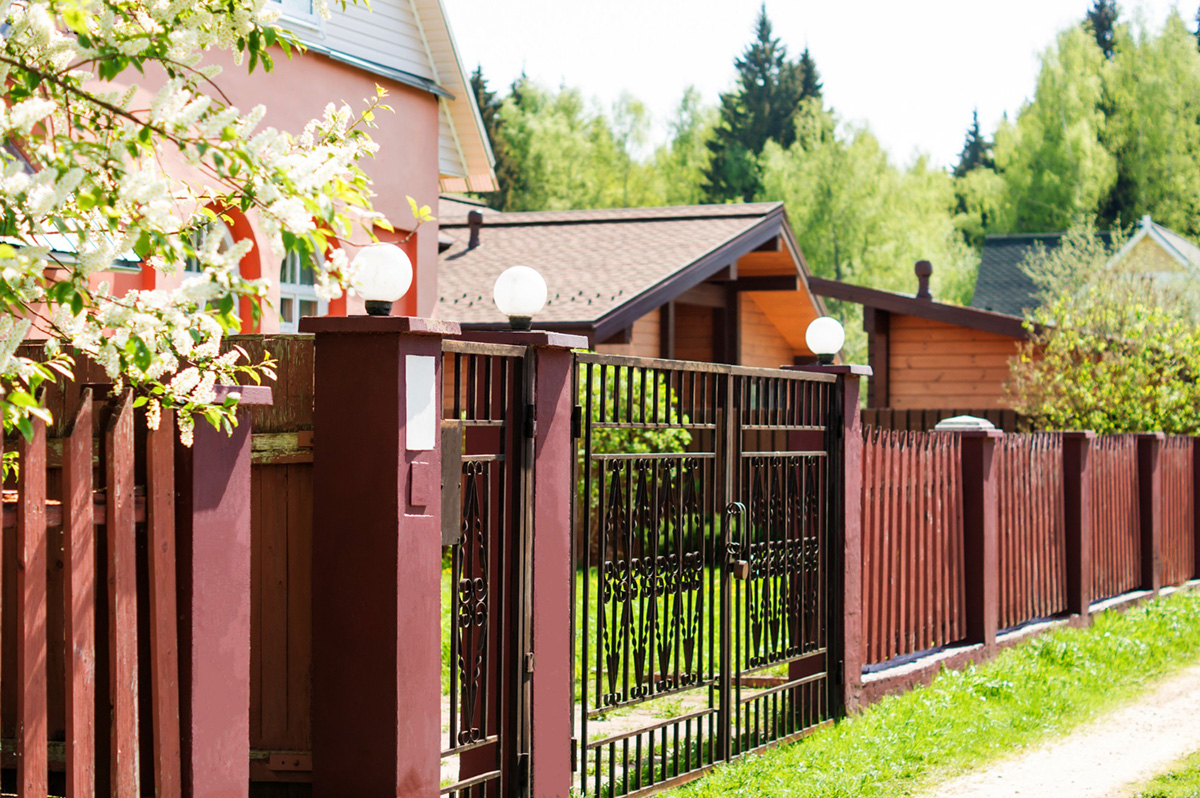 Fences serve several purposes in our homes. They provide privacy, security, and also enhance the appearance of our properties. When choosing a fence for your home, you need to consider several factors, such as the purpose of the fence, the materials used, and the design. In this blog post, we will provide a comprehensive guide on how to choose a fence for your home.
Determine Your Fence's Purpose
Before installing a fence, you need to determine the primary purpose of the fence. Do you need it for privacy or security? Do you want to keep your pets within the property? Different fences serve distinct functions, and choosing the right one will depend on your needs. For instance, if you want privacy, you can choose a wooden fence or a vinyl fence. If you need security, you may consider installing an aluminum or a chain-link fence.
Consider Your Budget
Fencing materials vary in cost, and your budget will determine the type of fence you can install. For instance, a wooden fence may be a bit costly than a chain-link fence, but it may last longer and provide better privacy. You can compare the cost of different fencing materials to determine which one suits your budget.
Choose the Right Materials
Fencing materials vary in durability, maintenance, and design. Some of the most popular fencing materials include wood, vinyl, aluminum, and wrought iron. Wood is a popular material that provides natural beauty and an excellent option for privacy. However, it requires frequent maintenance. Vinyl, on the other hand, is a low-maintenance material that is available in several colors and styles. Aluminum and wrought iron are both durable materials that provide excellent security.
Check Local Regulations
Before installing a fence, you need to check local regulations and zoning laws governing fence installation. Every state and city has distinct laws regarding fencing heights, materials, and design. Therefore, ensure that you adhere to all regulations to avoid any penalties or fines.
Hire a Professional
Installing a fence requires professional skills and experience. Therefore, it's advisable to hire a fencing contractor who can help you choose the right fence and install it professionally. A professional will assess your property, offer you a variety of fencing options, and install the fence promptly and accurately.
Conclusion
Choosing the right fence for your home will depend on your needs, budget, and the regulations governing fence installation. It's crucial to determine the purpose of the fence, choose the right materials, consider your budget, and hire a professional to help you with the installation. Wulff Fence is a reputable fencing contractor that provides professional fencing services in Orlando. Contact us today for more information.