Fencing Frequently Asked Questions Answered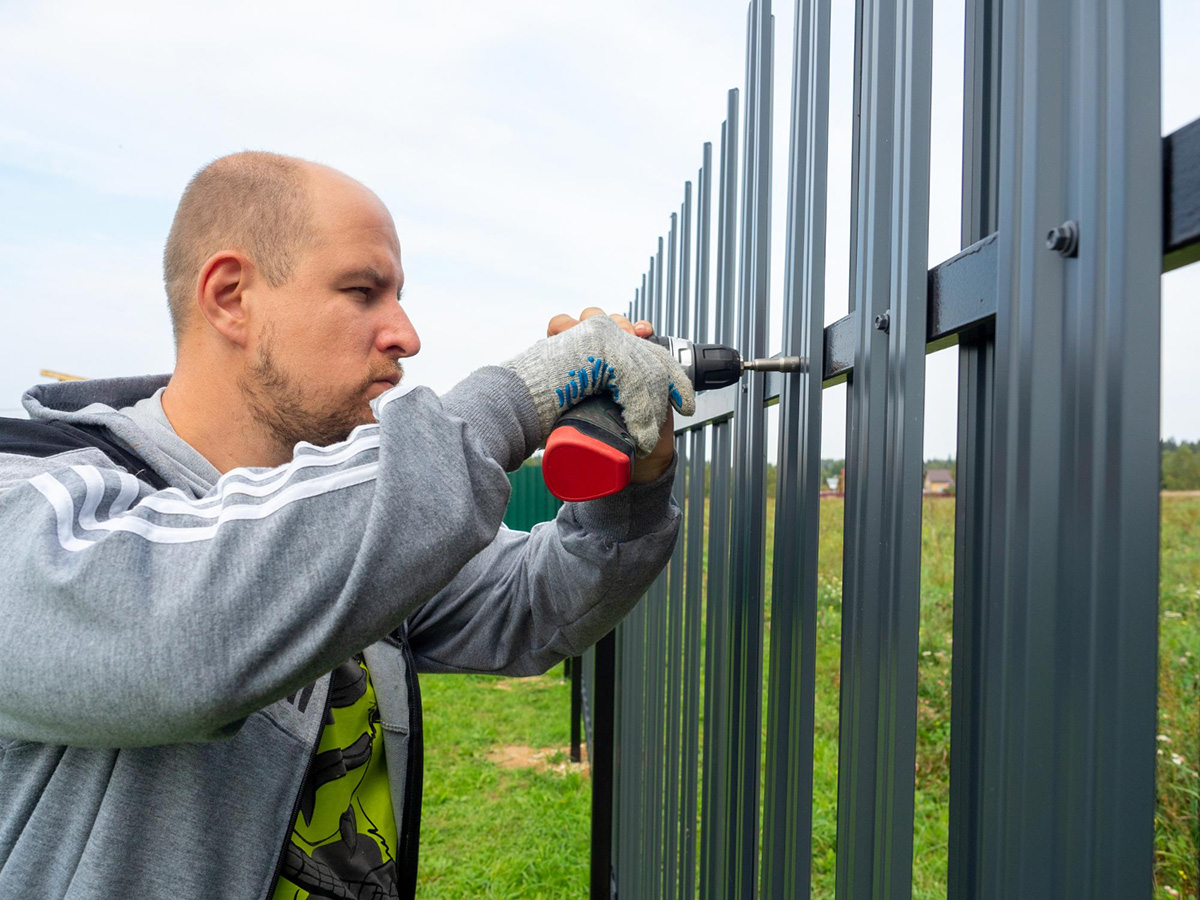 Are you thinking about installing a fence around your property but not sure where to start? What type of fencing is best for your needs and budget? How do you find a reputable fencing contractor? Don't worry, we're here to help answer all your questions. In this post, we'll cover some of the most frequently asked questions about fencing, so you can make an informed decision for your property.

What types of fencing are available?
There are many different types of fencing available, from classic options like wood, vinyl, and chain link, to more modern materials like aluminum and composite. Each comes with its own set of pros and cons, so it's important to consider your needs and budget when selecting the right type of fencing. For instance, if you're looking for privacy and security, a solid wood or vinyl fence might be the best choice, while if you want something more decorative or low-maintenance, an ornamental aluminum or composite fence might be a better fit.
How much does fencing cost?
The cost of fencing can vary widely depending on the size and style of the fence, the materials used, and the complexity of the installation. On average, homeowners can expect to pay anywhere from $1,500 to $4,000 for a standard 150-foot fence, but prices can range from as little as $5 per linear foot for basic chain link to upwards of $40 per linear foot for high-end materials like wrought iron or stone. To get a more accurate estimate for your specific project, it's best to consult with an experienced fencing contractor.
Do I need a permit to install a fence?
In most cases, yes, you will need a permit to install a fence on your property. This is to ensure that the fence meets local building codes and zoning regulations, and to prevent any potential disputes with neighbors. The exact requirements for permits can vary depending on your location, so it's important to check with your local government before installing your fence. An experienced fencing contractor should also be able to help you navigate the permitting process.
How do I find a reputable fencing contractor?
When selecting a fencing contractor, it's important to do your research and choose a company with a solid reputation and plenty of experience. Start by asking for recommendations from friends, family, or neighbors who have had a fence installed recently. You can also check online for reviews and ratings of local fencing companies, and verify that they are properly licensed and insured. Finally, be sure to get several quotes and ask plenty of questions before making your final decision.
How do I maintain my fence?
The maintenance required for your fence will depend on the materials used and the climate in your area. In general, wood fences require regular cleaning, staining, and sealing to prevent rot and deterioration, while vinyl and aluminum fences need only occasional washing with soap and water to keep them looking their best. It's also important to keep your fence clear of debris and overgrown vegetation, and to repair any damage promptly to prevent further issues.
Conclusion:
Installing a fence around your property can provide many benefits, from increased privacy and security to improved curb appeal and property value. By understanding the different types of fencing available, the cost and permit requirements, and how to choose a reputable contractor and maintain your fence, you'll be better equipped to make an informed decision for your specific needs. And if you're looking for fencing contractors in Orlando, be sure to contact Wulff Fence for expert guidance and quality installation services.