Enhancing Your Home's Security with Electric Gates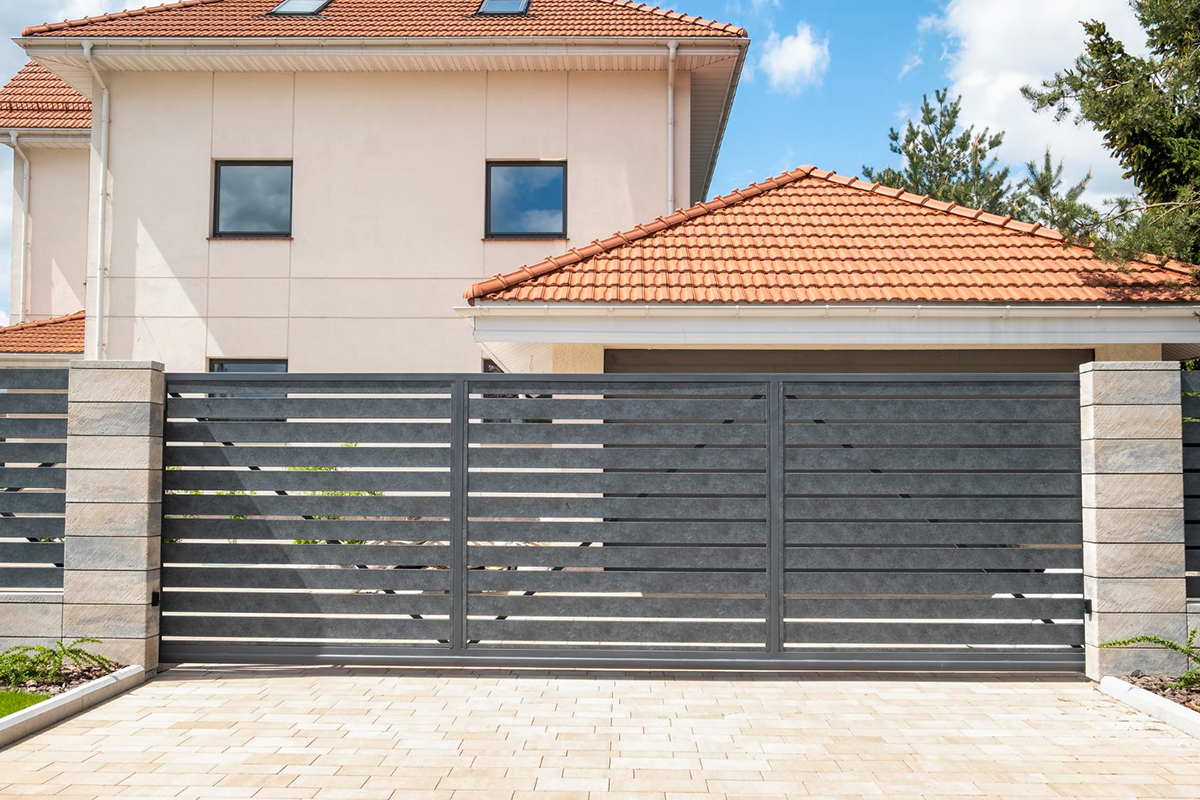 Adding an electric gate to your property can provide greater security, convenience, and a sense of style. While there are various types of electric gates depending on the materials used and the overall design, all electric gates share some common features. Let's take a look at the different types of electric gates available and learn which one is best for you.

Swing Gate
A swing gate consists of two parts that swing open from the center, in opposite directions. Swing gates are available in both single and double doors and come in a variety of materials including metal, wood, vinyl, and composite. Swing gates are suitable for residential or commercial properties with larger driveways and have the advantage of not taking up much space when opened. The downside is that they require more maintenance than other types of gates due to their exposed hinges and moving parts.
Slide Gate
A slide gate consists of one part that slides open along a track on one side of the entranceway. Slide gates are typically made from steel or aluminum but can be made from other materials as well. They are suitable for residential or commercial properties with smaller driveways since they do not take up as much space when opened compared to swing gates. The downside is that slide gates require more frequent maintenance due to their exposed track system which can be easily damaged by debris or wear-and-tear over time.
Barrier Gate
A barrier gate uses an arm that swings across the entranceway to block access or allow traffic through. Barrier Gates are usually made from metal or plastic materials and can be used in either residential or commercial applications with larger driveways since they do not take up much space when opened or closed. They offer high levels of security as they cannot be forced open without causing damage to the arm mechanism itself. The downside is that barrier gates require more frequent maintenance due to their exposed swinging arms which can become damaged over time with frequent use.
When it comes to selecting an electric gate for your property, it is important to consider your needs and budget before making a decision. All types of electric gates offer enhanced security for your home while providing convenient access control for entrances into your property; however, each type has its own unique benefits depending on your individual requirements. If you're looking for fencing contractors in Orlando who specialize in installing electric gates, contact Wulff Fence today! We are here to help you make an informed decision about what type of gate will best meet your needs while enhancing your home's security at an affordable price point!
Wulff Fence specializes in electric fence installation, removal, and repair. Whatever style or material you choose, we can give you a finished product that you've always dreamed about. Contact us today!