The Benefits of A Swimming Pool Fence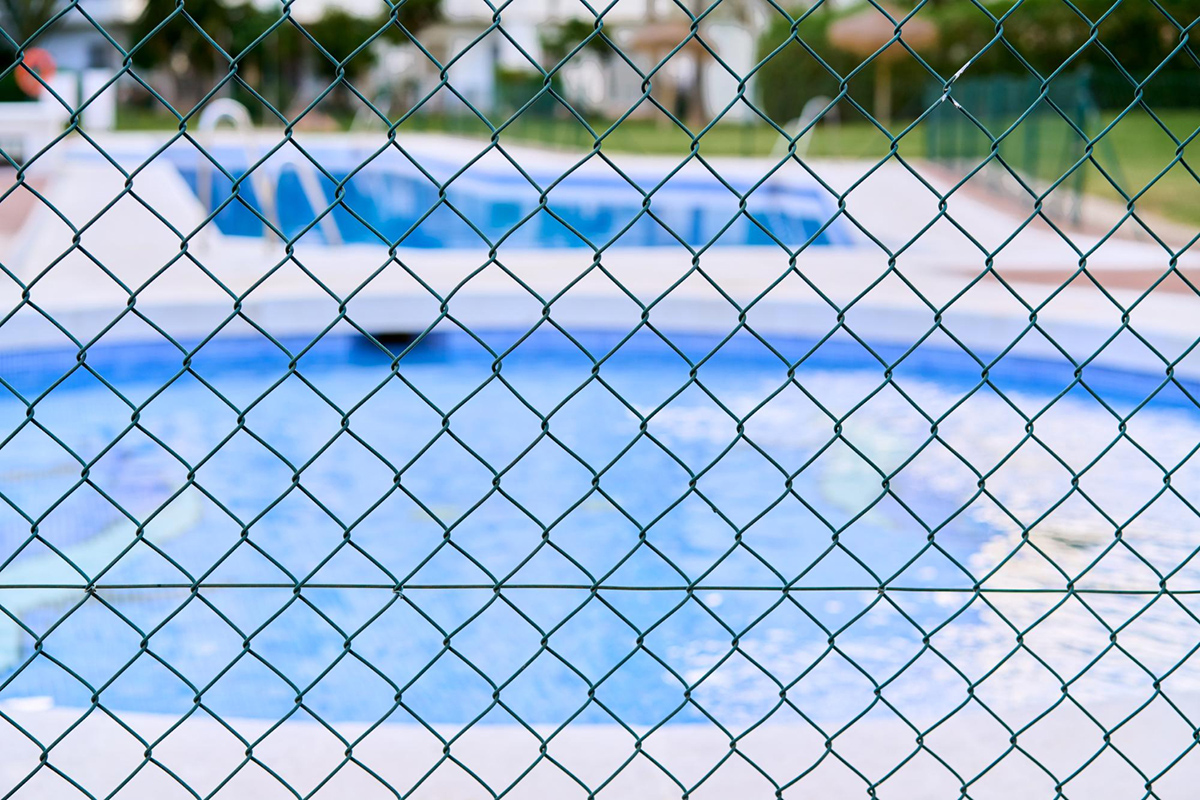 Having a swimming pool is a great way to beat the Florida heat and enjoy the outdoors with your friends and family. However, it's important to remember that pools can also be dangerous, especially for young children, pets, and anyone who can't swim. According to the Centers for Disease Control and Prevention, drowning is the leading cause of unintentional injury deaths in children ages 1-4. Additionally, non-fatal drowning can cause long-term disabilities including memory problems, learning disabilities, and even permanent vegetative state. Installing a swimming pool fence is a proactive way to secure your backyard and protect your loved ones.
Safety
Adding a pool fence to your backyard can help to prevent accidents and keep kids and pets safe. According to the U.S. Consumer Product Safety Commission, four-sided pool fences that completely separate the pool from the house and yard reduce child drownings by 83 percent compared to homes without pool fences. A pool fence provides a physical barrier between the pool and the surrounding area, making it harder for anyone to accidentally fall in.
Legal Compliance
Pool fences are also legally required in many cities and states across the country. In Florida, for instance, pool owners are required to have a fence or other approved barrier that is at least four feet high and has a self-closing and latching gate. Pool owners who fail to comply with these regulations may face fines, penalties, and other legal consequences.
Aesthetics
Pool fences come in a variety of colors, styles, and materials, so you can choose one that matches your home's architecture and complements your landscaping. Whether you prefer a sleek and modern glass fence or a classic wrought-iron fence, you can find a design that enhances your pool area and adds visual appeal to your backyard.
Privacy
If you share your backyard with neighbors or a busy street, a pool fence can provide additional privacy and noise reduction. A tall, solid fence can also block unwanted views and create a more intimate and secluded space where you can relax and enjoy your pool without feeling exposed or observed.
Increase Property Value
Lastly, adding a pool fence can increase your home's value and appeal to potential buyers. A fence adds an extra layer of safety and security, which can attract families with young children or pets. In fact, many homebuyers consider a pool fence to be a must-have feature when shopping for a new home.
Conclusion
As you can see, a swimming pool fence is more than just a decorative accessory - it's a crucial safety feature that can help to safeguard your family, pets, and property. Not only does it reduce the risk of drowning and other pool-related accidents, but it can also enhance your privacy, property value, and overall enjoyment of your pool. If you're looking for fencing contractors in Orlando, look no further than Wulff Fence. Our team of experienced professionals can help you design, install, and maintain a high-quality pool fence that meets your needs and exceeds your expectations. Contact us today to request a free estimate and take the first step towards protecting your pool.