Why Should I Choose Vinyl for My Residential Fence?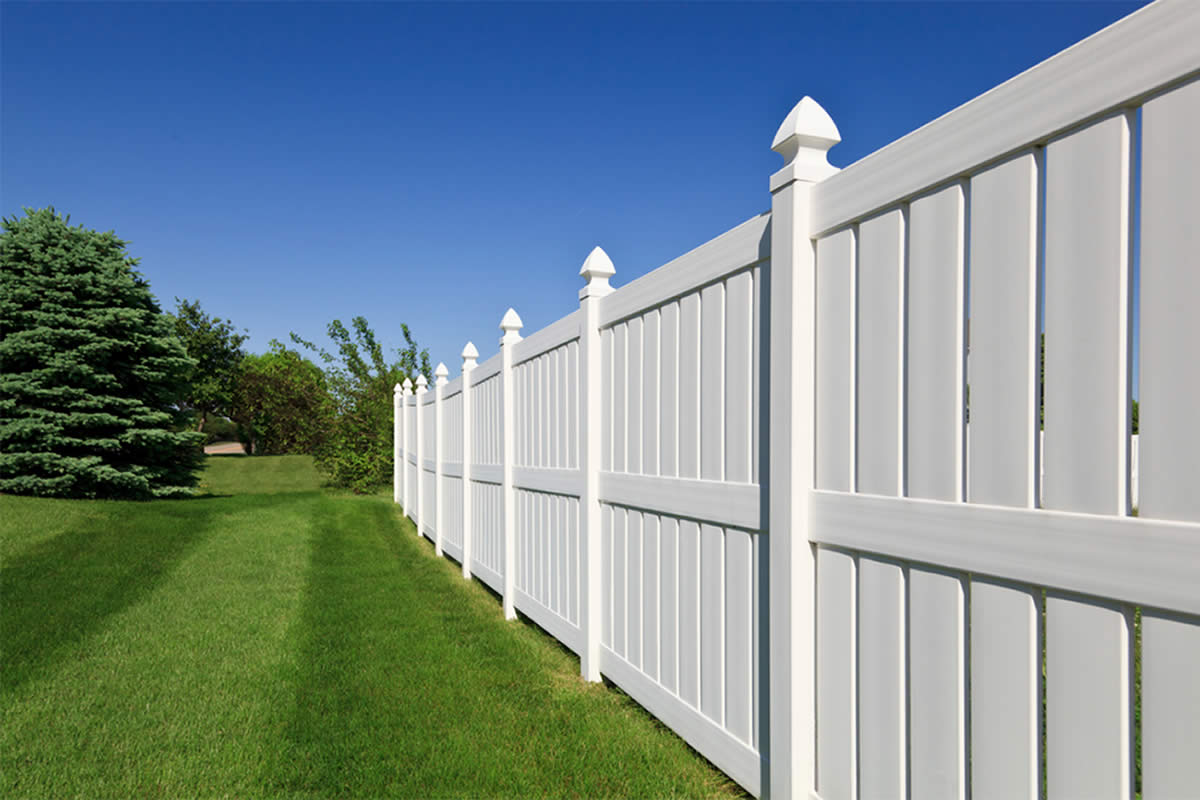 When you are ready to install a fence around your property, you are likely to consider all of the options available to you. With many fencing materials on the market, you want to do your research to choose the right one for your needs and budget. As one of the top fence companies in Orlando, we work with many homeowners who choose vinyl as their fence material.
Increases Your Property Value
One of those features, like a fence, might convince a pet owner to buy your house, but it's not a "must have" if the need isn't there. However, according to real estate experts, a disorganized, cheaply constructed fence will undoubtedly encourage someone to move on to another home tour.
Those with children or dogs will be drawn in by the sturdy construction and stylish design that will last for years, which may cause someone to rethink an item that was initially low on their list of necessities.
An Eco-Friendly Fencing Material
A particularly environmentally friendly option for your fences is vinyl. It is largely because these barriers are constructed of non-toxic materials, which stop the discharge of harmful compounds into the atmosphere. Additionally, the vinyl used to construct fences is recyclable. It ensures the least potential environmental impact after changing the fence because it can be recycled. Especially if you want to sell or rent a house, putting eco-friendly solutions into place might help make it more appealing. One of the advantages of vinyl fencing is that it is environmentally friendly.
Enhances the Safety of Your Yard
Vinyl can increase your property's level of privacy and safety. One of the main advantages vinyl fences may bring to your property is this. In this way, you can ensure that your property is much safer and better able to safeguard it. You'll feel much more at ease inside your home if you increase the seclusion of your land.
Requires Minimal Maintenance over the Years
Vinyl fencing does not need any labor-intensive or regular maintenance and can be readily washed with a hose. In actuality, very little upkeep is needed! You do not have to worry about staining or repainting the vinyl fence as you would with a wooden fence because vinyl holds its color beautifully. Additionally, you will save time and money on repairs and maintenance materials because so little maintenance is required. It's the ideal option for a homeowner who wants a lovely fence without putting effort into maintaining it over the years.
Quick and Easy to Install
It takes a lot of work to erect a lengthy perimeter fence made of wood, iron, or barbed wire. Contrarily, installing vinyl fencing is so simple that many handy homeowners choose to do it themselves.
The panel sections slide and lock into place once the poles are anchored to the ground, and once everything is finished, you don't even need to paint it! Even if you hire someone to install the fence, the cost will still be significantly cheaper than using a heavier, more intricate fence material.
If you are ready to install a fence on your property, contact one of the top fence companies in Orlando to get the professional advice you need today.