Fence Types With the Easiest Maintenance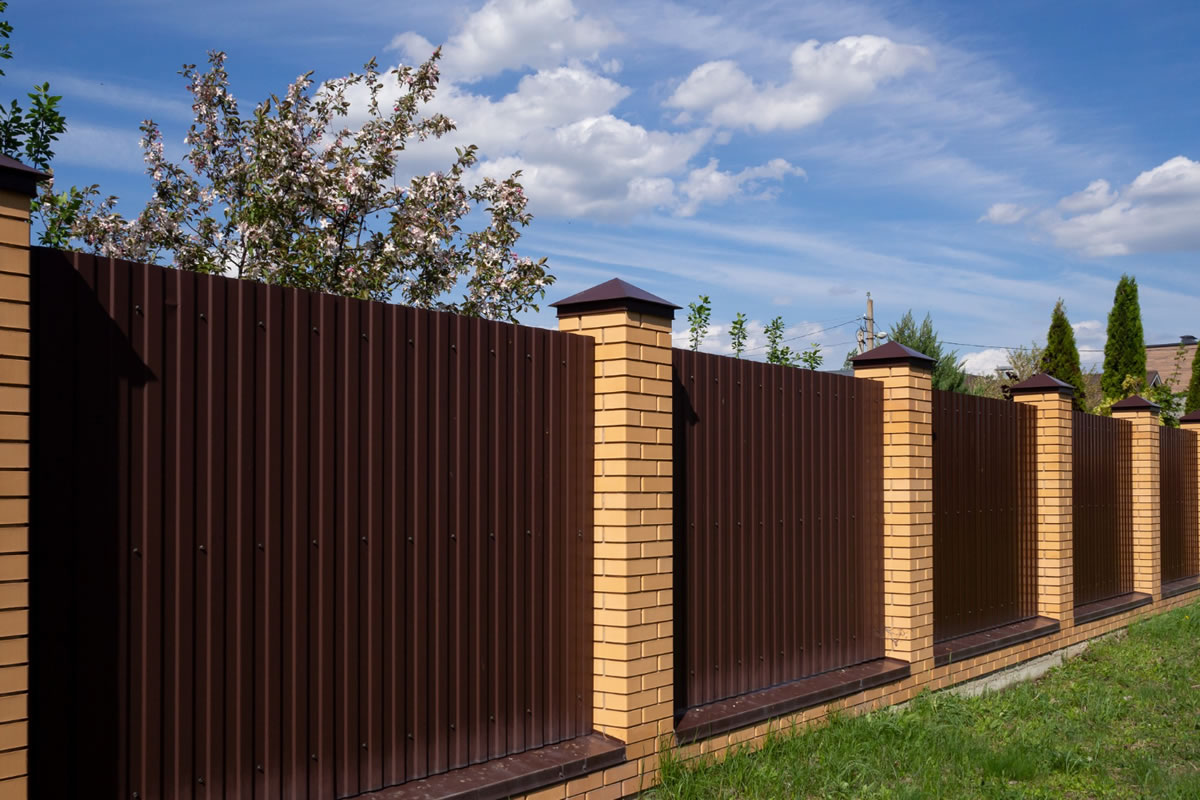 A fence is more than just a barrier for privacy. It provides your property with aesthetics and security. However, if you want your fencing to continue doing its job, you must maintain it. Our expert fencing contractors in Orlando, FL, offer the following information about fencing materials that are easy to maintain.
You should know the elements that make fences easy to maintain before choosing the right fence for your property. Washing a fence is the most tedious element of fence maintenance. Some fence types require cleaning regularly. They began to show signs of wear without it quickly. To keep your fence looking good, it may require pressure washing. You will save yourself extra work and frustration by choosing a fence that provides easy cleaning options.
Other fence types require additional work. They might need staining, painting, and scraping. Many fences require staining or painting to restore them from normal wear and tear. You will not need to worry about any of these elements when choosing a fence with easy maintenance. The following provides a closer look at the most accessible fences for maintenance purposes.
Vinyl fencing
Vinyl fencing provides a smooth, shiny surface but looks similar to wood. In addition, vinyl fencing is easy to clean, thanks to its smooth properties. You can rinse off any accumulated debris and dirt with water. Vinyl fencing requires minimal repairs and is generally durable. The thicker your vinyl fencing is, the more durable it will be. Another benefit of vinyl fencing is that repainting is never required. Some vinyl fencing features removable railings and posts. These removable elements make panel removal on the fence simple, whether you need to remove a panel to allow a vehicle through or for repairs. Removable panels make vinyl fences valuable.
Aluminum fencing.
Aluminum is a great fencing option if you want fencing that does not block your view. In addition, aluminum fences help keep your pets and children safe. These fences also require very minimal maintenance. Aluminum fencing does not rust like iron fencing. There is no need to worry about paint blistering or fading if you purchase aluminum fencing with a powder coating. However, situations may arise where aluminum fence touch-ups are required. Aluminum fencing materials are durable but can be scratched. Fortunately, touching up your aluminum fence requires little paint, and it's done easily.
Steel fencing.
Steel fencing offers the same beauty and aesthetics as a wrought iron fence. However, iron fencing materials are less durable than steel fencing. Steel fencing is made of some of the most robust materials available for your fencing needs. This fencing auction also offers increased security, and you never have to be concerned about it denting or bending. Rust is the only maintenance issue you face when you purchase steel fencing. However, rust is only a problem if your fence gets scratched. It would be best to touch up any fence scratches as soon as they happen to prevent oxidization that causes rust. If you want to avoid blistering or peeling paint, opt to have your fence powder coated. A powder coat finish helps your fence's paint hold up better over extended periods.
Composite fencing.
Composite fencing does not require extensive maintenance like wood or metal, even though it looks similar. Staining and sealing are not required for composite fencing materials. In addition, these materials will not rot or rust over time. Composite fencing is typically made from wood fibers and recycled plastic and is a very low-maintenance fencing choice. You can clean your composite fencing by rinsing it off with water. Scratches on composite fencing are challenging to see because the panel's graininess hides imperfections easily. Frequent touch-ups are not an issue with composite fencing.
Contact us today to make an appointment with our fencing contractors in Orlando, FL, to install a low-maintenance fence on your property right away.