4 Different Types of Residential Fences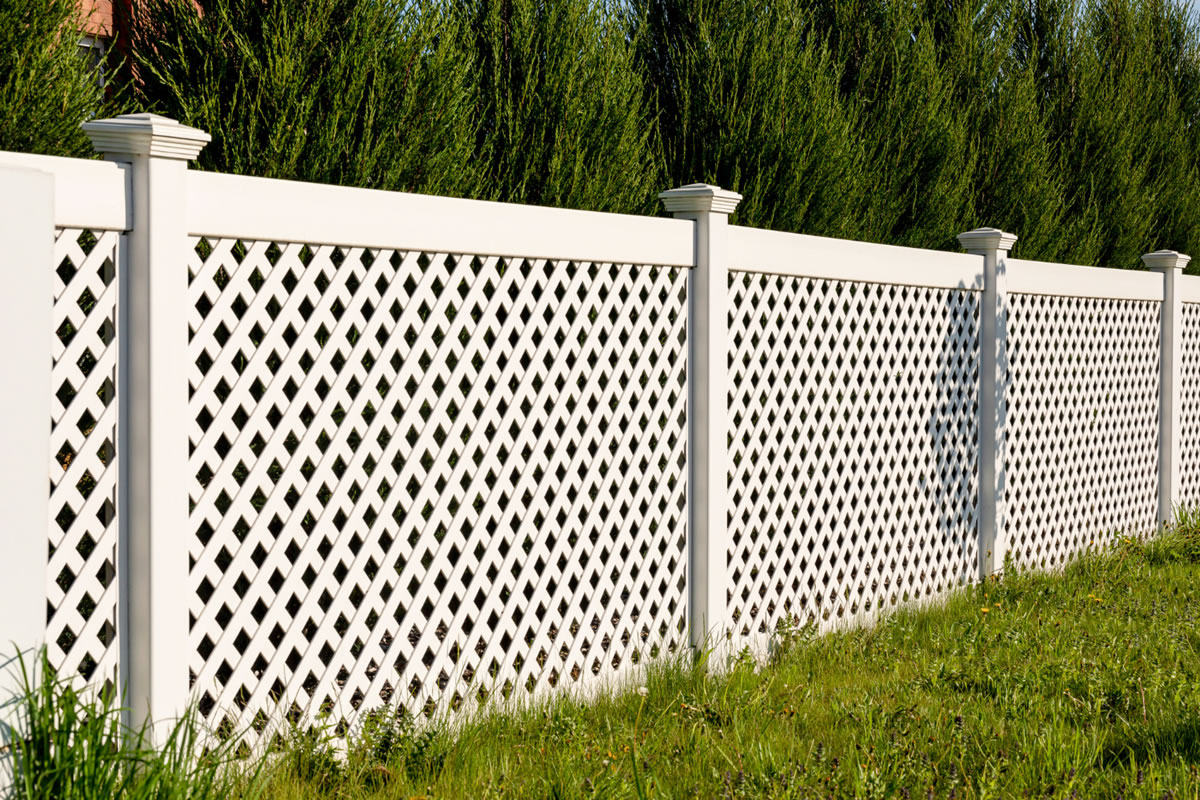 There are a wide variety of fencing styles available to fit the needs and tastes of every homeowner that will also meet government and homeowner's association rules and standards. For example, you can find tall and impenetrable fencing or shorter fencing that allows for a better view of your home and property. In addition, there are options available to blend well with your house's architecture or the surrounding environment. The type of fencing you choose will depend upon various factors like your budget, your needs, and your style. There are many fence companies in Orlando that you can contact for assistance, but Wulff Fence always has you covered no matter what you need. Our experts present the following residential fencing types to help you decide the type of fencing that is right for you.
Chain link
Chain link fencing is solid and affordable. They are generally made from steel and are built to withstand excessive force from extreme weather and other outside elements. In addition, chain link fencing is galvanized to protect it from corrosion and rust, making maintenance a breeze. It is also easy to install, and materials are relatively inexpensive.
There are some drawbacks to choosing chain link. For example, they do not offer much privacy because they are see-through. They are also less aesthetically pleasing than other fencing materials available on the market.
Metal
Metal fences are a traditional option, with wrought iron fencing being very popular for homeowners. Wrought iron fencing can bring an element of charm to your property, but they require a significant amount of maintenance, including regular repainting to avoid the development of rust. Aluminum and steel fencing offers a more modern look, constructed of panels that require little maintenance. All metal fences are well-loved for their resilience and strength.
Composite
A combination of wood fibers and plastics are used to create composite fencing. The wood allows a more natural look, while the plastics allow a significant level of durability. These fences are resistant to insects and rotting, and they require very little maintenance. Composite fencing just needs to be washed with clean water and occasionally scrubbed to remove any areas of dirt or build-up to keep it looking new.
The drawbacks of composite fencing include that it can be warped by changing temperatures, and direct sunlight can cause the color to change. You can find composite fencing that includes UV protection, so you do not encounter these problems. Because composites are prone to shrinking and expansion, it is vital to work with an experienced fencing installer that understands the intricacies of the material and can ensure that your fencing stays intact through such changes.
Vinyl
Vinyl fencing is made of plastic materials, including PVC. They can be used as a substitute for wood fencing as they can be created in patterns that mimic the construction of wood fences. They can also be given stone or wood texture and come in colors similar to wood fence materials. Though most people do not find vinyl as beautiful as wood, it will not rot, crack, splinter, or chip like wood can. It also requires very little maintenance to stay clean and attractive. The only real drawback is that it is not as flexible as other fencing styles, so installation should always be left to an experienced professional.
These are just some of the residential fencing types available on the market. Contact us today if you are looking for fence companies in Orlando. We are here for all of your fencing needs.