Four Benefits of Installing an Ornamental Fence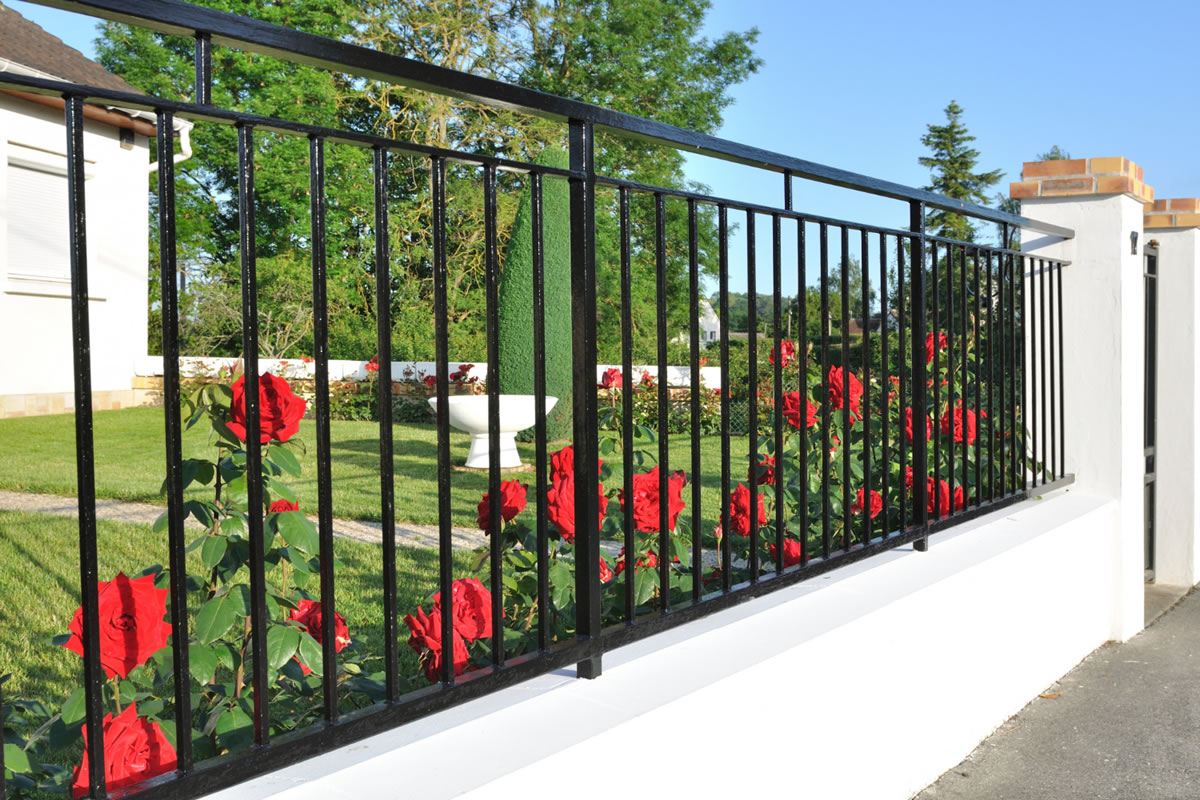 Are you looking for ways to enhance your curb appeal? Have you been considering adding elements to your landscaping to make it stand out in your neighborhood? Are you looking to make simple updates to your exterior? One of the simplest ways to update your curb appeal with a new look is to add an ornamental fence. This is a great way to add style and character to your home without compromising on the function of your property. There are a few benefits of installing an ornamental fence on your property today.
Complements Your Home
Are you looking to add features around the exterior of your home that will enhance your property without cluttering your yard? Yard statues and garden accessories may not be the right fit for you if you are looking for a sleek, stylish addition. However, an ornamental fence might be the perfect solution. These fences will complement your landscaping and other exterior features of your home in a subtle way.
Customizable to Your Style
One of the best parts of choosing ornamental fencing is that you will be able to customize the fence to your style. This way, it will match your overall vision for your home and its features. You can choose the type of fence you use, the color, and the placement. Unlike typical border fences, you may want to add it around landscaping beds or gardens in order to only enhance particular spaces. The choices are limitless when it comes to ornamental fences.
Increases Curb Appeal
Perhaps one of the most beneficial aspects of choosing ornamental fencing is that it is a simple way to increase curb appeal. Whether you are looking to add new features to your yard or you are looking to add value to your home, ornamental fencing might be the perfect fit for you. Enhancing your curb appeal doesn't have to mean that you need to change everything about the exterior of your home. Instead, choose to make small updates with ornamental fence installation.
Adds Security
Like any other fence, an ornamental fence will add security around the perimeter of your property. When you choose an ornamental fence, like a wrought-iron or custom vinyl fence, you won't have to compromise on the style and you'll still have the benefit of the security. Ornamental fencing is a great alternative for those who are not looking to compromise their style for functionality.
These are just a few of the many benefits of adding an ornamental fence to your property, as you will be able to enjoy the style and appearance of your property right after installation. At Wulff Fence, our fencing contractors in Orlando will work through the entire fence design and installation process with you to ensure you receive exactly what you want. Contact us to get started designing the fence you need for your yard today.