6 Top Residential Fencing Types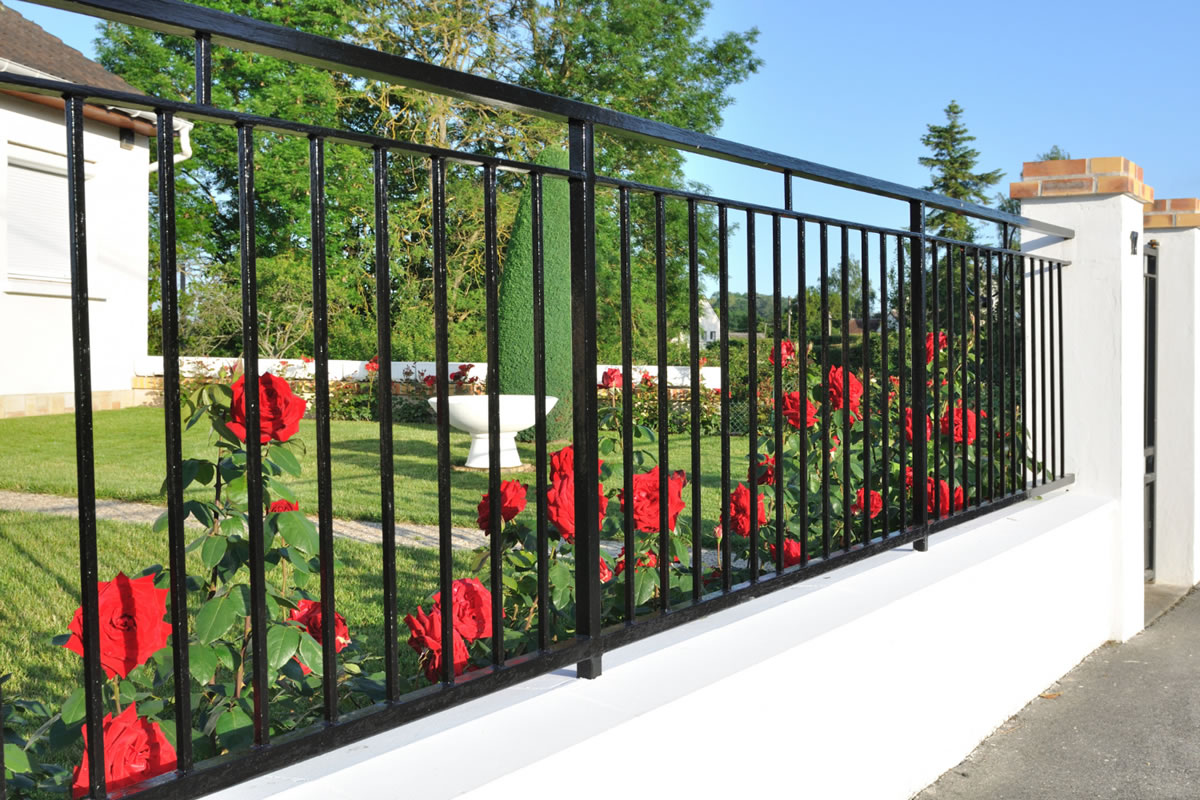 Fencing a property is an excellent way to protect plants and landscaping, discourage trespassing, and increase your privacy and security. When deciding to fence an area around your property, there are plenty of residential fencing styles to choose from, each with different costs and benefits. Our fencing contractors in Orlando help to explain 6 common fencing types.
Chain link fences
A chain-link fence is often used more for security measures than for aesthetic pleasure or privacy. However, their easy maintenance, low cost of installation, and added security can be enhanced for privacy and aesthetics with the addition of plants or other landscaping options.
Aluminum fencing
Aluminum fencing is a smart option for fences at residential homes. They look great, offer a higher level of security, and require very little long-term maintenance. But, often, they are not suited to areas with severe weather because they are weaker than they appear.
Vinyl fencing
Vinyl fencing is one of the most robust available options on the market for residential properties. They require little to no long-term maintenance, and the upfront cost associated with them is often higher than other options available on the market. But again, one of the most significant advantages is that you will barely have to maintain them at all.
Wood fencing
Wood fencing is known for its increased privacy, homey feel, and pleasant aesthetics. However, wooden fences often cost more than other fences, depending on how much wood is needed and the quality of the would you prefer. Though wood fences tend to be more costly, you will not be disappointed if you have the funds to choose a wood fence, even with wood prices constantly increasing. Installation is often lengthy, but wood fences are known to last a lifetime and can be updated continually with just a coat of paint when you want to refresh the look of your property.
Wrought iron fencing
Wrought iron fencing is excellent for homeowners who want a more aesthetically pleasing, classic, or ornate look for their fence. Fencing a property with wrought iron often requires a lot of maintenance, though. Wrought iron fencing will likely need sanding and repainting every two to three years to keep it looking great. In addition, wrought iron fences are often costly to maintain and lack a strong level of security for a homeowner.
PVC fencing
PVC fencing is an excellent option for homeowners looking to spend the least money on fencing a property. They are inexpensive and do not tend to be quite as sturdy as the other options available, but they often resist weather-related wear and tear and require little maintenance. They are also readily available in many different height and color options if aesthetics concern you.
As a homeowner, you should always strive to choose the fence that best suits your needs and the needs of your individual property. Expert fencing contractors in Orlando can inform and accommodate you whenever you are ready to add or change fencing on your property.