Three Maintenance Tips for Your Wood Fence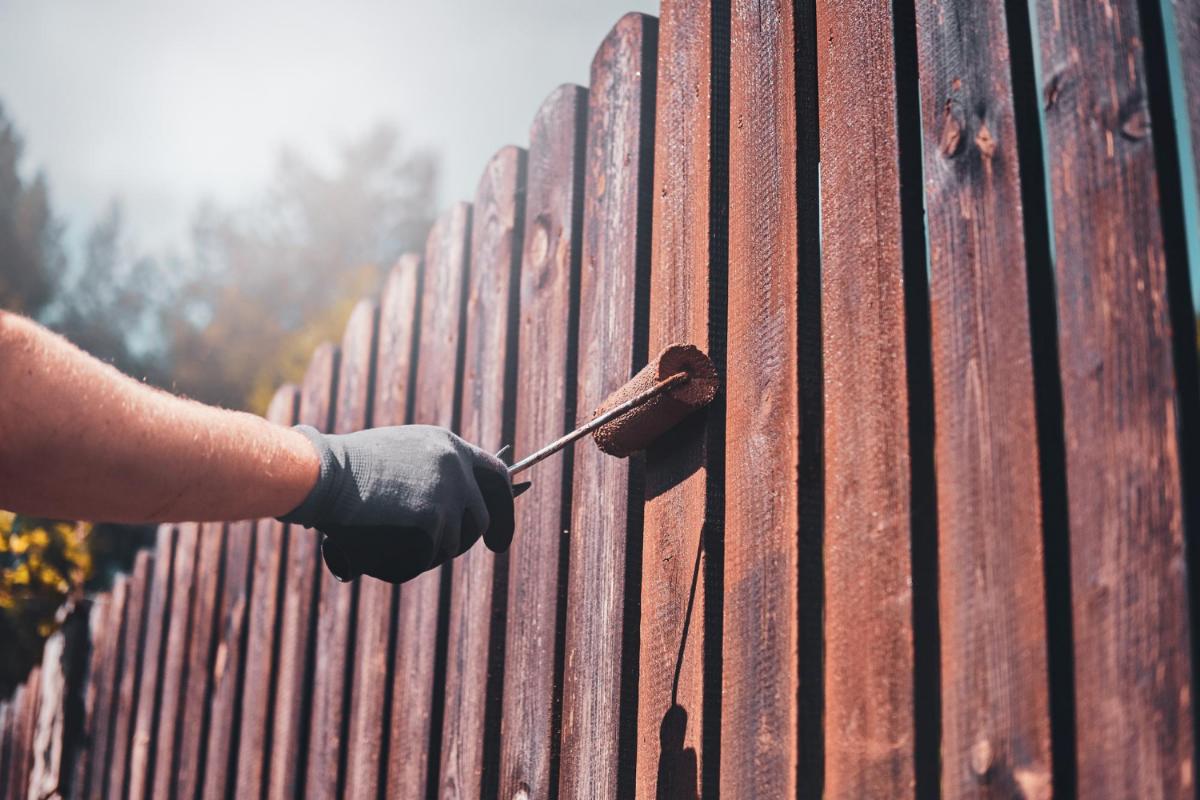 Have you noticed wear and tear on your wooden fence? Are insects damaging the wooden pickets? Are you noticing mold growth on your posts? All of these are common issues that you can face when you do not properly maintain your wooden fence over time. Each year, you should aim to inspect and clean your wooden fence to keep it in optimal condition. This will prevent the growth of mold, the buildup of dirt and debris, splitting wood, and broken posts or pickets. Our fencing contractors in Orlando are here to design, build, and maintain your wood fence. We offer you a few tips to follow in order to maintain your wooden fence on a routine basis.
Inspect Your Fence Yearly
Each year, you should walk along the perimeter of your yard to take a closer look at your fence. Take notice of any loose nails, rotting wood, or insect damage. You should also clear away any wines or shrubbery that are coming into contact with your wood, as this can cause algae and mold growth. Make sure that all of your fence posts are securely placed in the ground. If you have any wobbly or leaning posts, this can eventually lead to collapse.
Pressure Treat Your Fence
Whenever your face is starting to look faded or worn, it can be helpful to use a pressure washer to treat your fence. Pressure washing your fence regularly can help to strip away any dirt, dust, debris, or stains that can eventually cause permanent damage or eyesores. Pressure washing wood will leave it looking like brand new. This is also especially important to do prior to any painting or staining, as it will help clean the wood and keep the stain lasting longer.
Stain Your Fence
In order to protect your fence with an extra layer of protection, you should stain the wood. Stains will prolong the life of your wood by providing protection against the weather. Re-staining, painting, or re-sealing your fence will give a layer that will preserve the quality of your wood. This may seem like a difficult process, but we recommend that you use a roller or paint sprayer to make it go faster and apply the stain easily.
These are just a few maintenance tips that will preserve the quality and prolong the life of your wooden fence. When you invest in a fence, you want to keep it looking great and functioning properly. Without routine maintenance, your wooden fence can become an eyesore on your property. If you are looking to design, build, or maintain a wooden fence in your yard, contact the top fencing contractors in Orlando to schedule an appointment with our team today.