Advantages to Having a Fence for Your Dog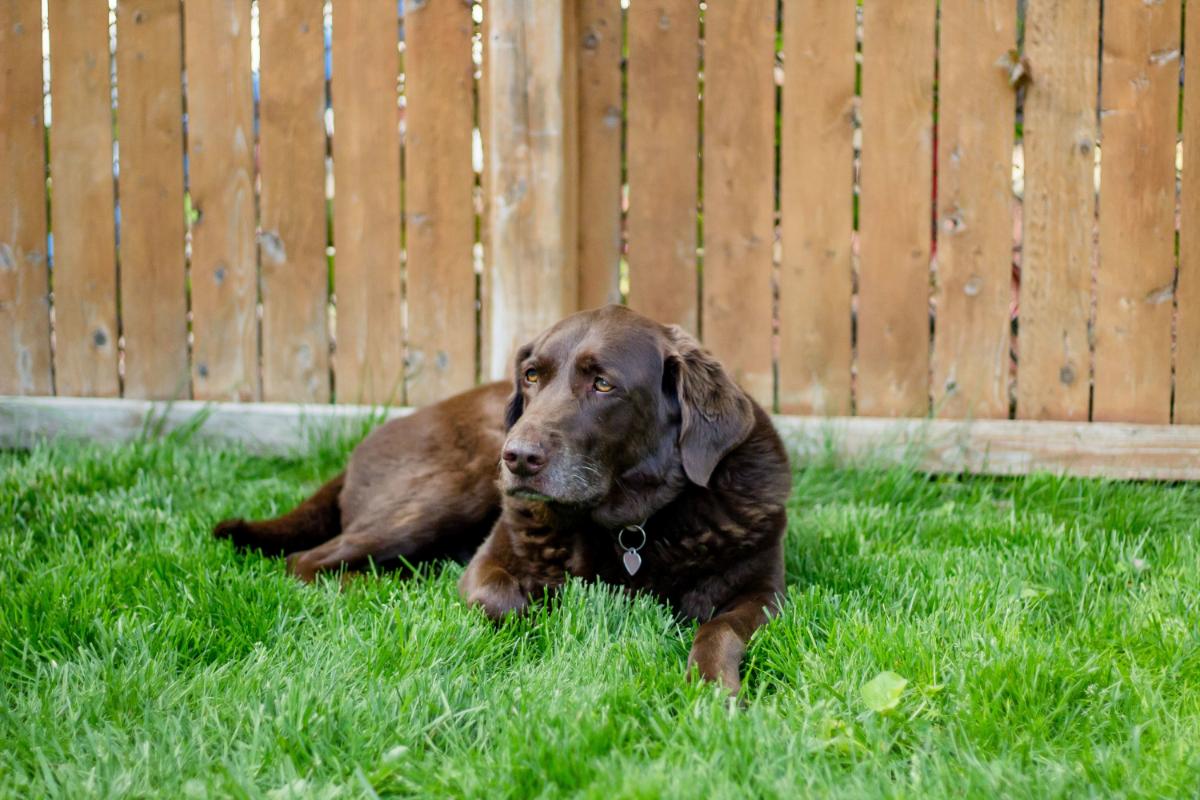 Even though dogs are man's best friend and favorite companion, they require a lot of work. Dogs need a few important things to live a happy, healthy life. They need food, water, and exercise. Sometimes, after a long day at work, dog owners struggle with taking their four-legged friend outside for a walk or a play session. When you install a fence in your yard, you won't have to compromise on your dog's exercise. You can simply just open the door and let your pup run free, knowing that he will safely stay right in the yard. Our fencing contractors in Orlando install many fences to keep dogs inside our client's yards. There are many advantages to installing a fence for your dog.
You Should Avoid Always Chaining a Dog
Installing a chain for your dog is much less expensive and easier solution to keeping your dog outside. However, many people may not realize that is actually the less safe option. In fact, it is strongly recommended to avoid chaining or tethering your dog whenever you can. This can cause your dog to become anxious or aggressive, and it can also cause neck injuries over time. Fences, instead, give your dog an opportunity to run free, which saves them from any injury or anxiety.
Your Dog is Your Responsibility
When you own a dog, you are responsible for their actions. If you dog accidentally breaks loose from their chain and runs around the neighborhood, you are liable for whatever trouble your dog may get into. This includes car accidents, bites, or property damage that you dog may cause. By keeping your dog in a closed fenced yard, these incidents will be much less likely to occur.
You Want to Keep Your Dog Safe
This is perhaps the most common reason why people invest in fences for their dog. They want to keep their dog in their yard just as much as they want to keep predators and external dangers out of the yard. By installing a fence, dog owners can eliminate the risk of your dog being attacked from any other stray or wild animals. Also, they can keep their dog from running free in the neighborhood and potentially suffering a car accident, which can result in costly injury or even death.
These are just a few of the many advantages to installing a fence for your dog to run freely without worrying that he will run away. Not only will this give you peace of mind that your dog will stay within the yard, but it will also give you a place to play with your dog leash-free. If you are looking to install a fence for your dog, contact our quality fencing contractors in Orlando today. We can help you design the best and most durable fence for your property.