Advantages to Investing in a Dog Run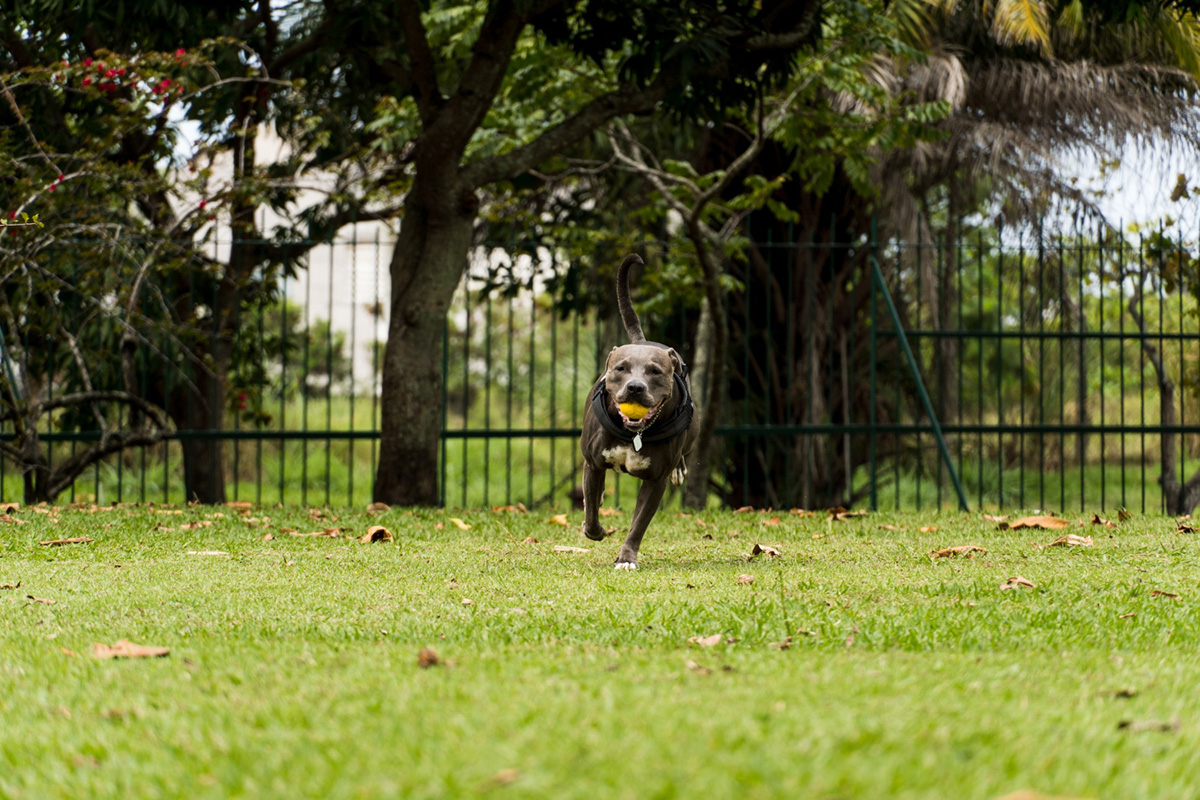 If you have a hyperactive dog that you simply can't keep up with, it may be time to look at options for endless exercise. At Wulff Fencing, we offer the best solution to tire out an active dog. Installing a dog run in your backyard can help provide your four-legged friend with the ability to exercise safely whenever the energy strikes. Many fence companies in Orlando do not offer a dog run service, and our dog run installation service is wildly popular with our customers in central Florida communities. There are many advantages to investing in a dog run for your backyard.
Quick and Easy Installation
If you were to embark on a DIY project to complete your own dog run, you will have to designate the time to plan, gather and purchase materials, and then construct the actual dog run. This can be a time-consuming project that can require educating yourself on the construction of fencing projects as well. By hiring a fencing service to install your dog run, you can save yourself the time and get your dog out on their run sooner. The team of experts will be able to quickly assess the space required for your dog, and bring out their state-of-the-art equipment in order to easily install the dog run. This way, the process will be done correctly and quickly.
Trustworthy Service
Professionals at Wulff Fence, a fencing company in Orlando, are an experienced group of fence contractors that offer quality craftsmanship and trustworthy service. This team will be able to recommend the perfect dog run options that are suitable for your breed, size, and energy levels. If you have multiple pets, they will adjust to accommodate more than one pet in the dog run. The options are endless, and our team is here to provide excellent customer service by listening to the needs of our clients and their pets. Because we have constructed countless dog runs for dogs of all shapes and sizes, we are able to use our expertise and knowledge to help guarantee that you get the right dog run for your needs.
Quality Craftsmanship
When you try to build a dog run yourself, you may not be aware of the proper materials or construction methods to utilize. This could result in a product that may need more repairs over time or even need full replacement sooner. By hiring a fencing company to install your dog run, you will be receiving quality craftsmanship in the final product. We use the best construction materials to ensure that your dog run will last a long time and need minimal repairs and maintenance throughout its lifetime.
There are many advantages to hiring a fencing company to build your dog run. Imagine how happy your four-legged family member will feel once the dog run is completed. They will be running freely, burning their energy, while you relax and spend your time on other tasks, knowing that your dog is safe and secure in their dog run. Contact us today to hear about our range of excellent fencing services.