Novel Tips for preserving your iron fence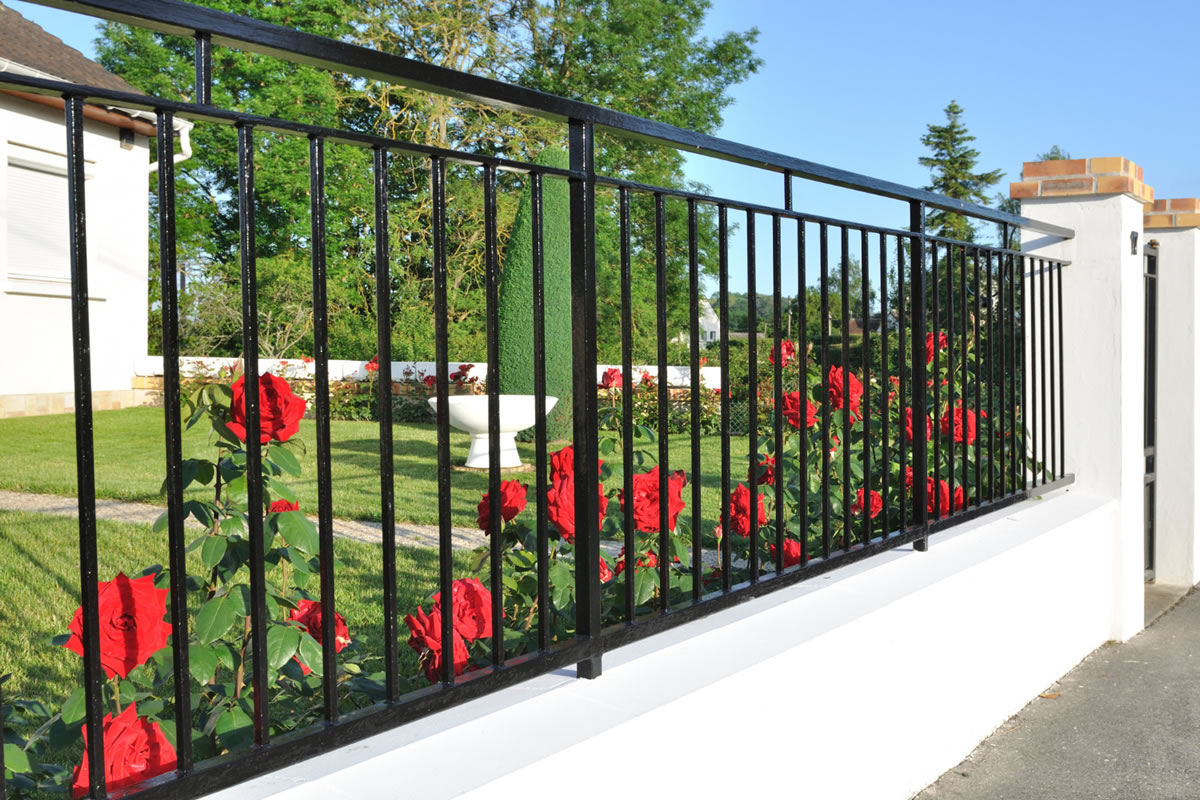 You don't have to lose your fence due to lack of maintenance, Fencing contractors in Orlando are there to make your fence stand the test of time. They are not going to perform any magic on your wrought iron fence; they will help you prolong the life of your fence through the best maintenance practices.
No doubt, you chose your wrought iron fence with the intention of serving you for a lifetime. The sure way to achieve this aim is by hiring a fencing contractor in Orlando to help you keep up with the maintenance on your fence. If you don't care about the maintenance of your wrought iron fence, there is a high tendency for the following situation to occur.
Bending and warping of your iron fence
Corrosion of your iron fence
Your fence weakens and fails prematurely
The iron leaches into the soil
Reduction in your property worth or value
To avoid all these unwanted occurrences, some maintenance tips have been carefully enumerated for you.
Ways to maintain your wrought iron fence
1. Make sure your wrought iron fence is adequately installed
Hiring the right fencing contractor in Orlando is the most crucial step to ensure that your wrought iron fence stands the test of time. Another tip is to look for contractors with a track record and many years of experience to help you install and weatherproof your iron fence appropriately.
2. Avoid rust and Damage
It is a well-known fact that maintenance is far cheaper than repair. An excellent way to keep your wrought iron in good condition is by regular maintenance against corrosion. Doing this will save you from any unforeseen expenses that might arise from a repair a damaged fence. Steps to avoiding rust and damage of your wrought iron fence are straightforward to follow, but if you do not have the time to do them, can always contact the fencing contractors in Orlando. The first thing to do is to paint your fence with rust-resistant paints and protective waxes. Next, clear all bushes and trees around your wrought iron fence. It is essential to maintain proper drainage to avoid too much water coming in contact with your fence and take caution while using tools like mowers so that you don't mistakenly cut away the protective coatings or dent the iron.
3. Cultivate the habit of checking your fence regularly
Another important tip that will help you maintain your iron fence is by regular inspection to detect any potential damage. Always look closely the rust spot and the areas that seem to be buckling, sagging or curving. Detecting problems on time will help you address them before they get worse.
4. Clean your wrought iron fence adequately.
To remove environment accumulation and to keep the fence neat, there is a need for periodical cleaning of the fence. When cleaning your wrought iron fence, do not use abrasive brushes because it tends to damage the abrasive coating on the iron. It is better to clean your iron fence with detergent, warm water, and a soft sponge. The fencing contractor in Orlando can advise you on how to clean your wrought iron fence rightly.
5. Eliminate rust from your wrought iron fence
Rust looks like rough, elevated, brownish area on your iron. The best way to eliminate rust is to act fast when you spot them to the damage before becoming pronounced.
Contact us today at Wulff Fence to get connected to the best fencing contractors in Orlando.