Four Tips to Maintain a Wrought Iron Fence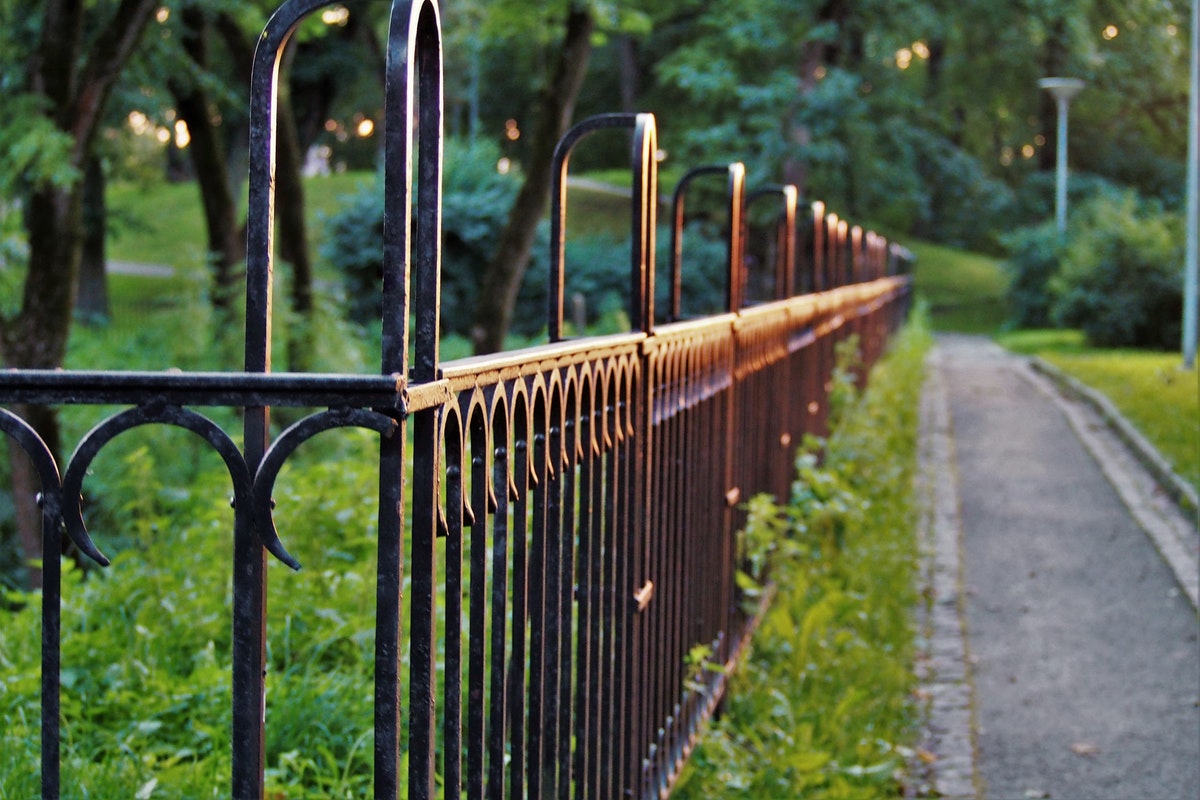 Wrought iron fence is one of the most common materials for fencing. It provides brings aesthetic and also adds beauty to your home. Wrought iron is strong naturally, hence it is a good and durable material for fencing.
Just like many other types of fencing materials, wrought iron needs proper maintenance to prevent wear and other forms of damage. This is why it is important to understand how to care for your wrought iron fence. The Wulff fence, one of the fencing contractors in Orlando reveals that taking meticulous care of your wrought iron fence is a cheap way to increase the durability of your fence.
In this regards, we discuss some of the tips to maintain a wrought iron fence.
1. General Cleansing
There are times dirt could be stuck on the wrought iron fence. A problem with dirt and other material is that they can hold moisture. This leads to rust which degrades your wrought iron fence. With this in mind, endeavor to clean your wrought iron fence at least once a month.
Cleaning the wrought iron fence is easy. Do not use any harsh chemical or abrasive, rather your sponge and any cleaning detergent will do. Do not use abrasive cleaning supplies as well because they can remove the protective coat on the wrought iron fence which could cause rust.
2. Get Rid of Rust
If you live in a climate that constantly exposes your wrought iron fence to humidity and moisture, you might have the issue of rust. The moisture in the air brings about the process of oxidation which causes rust with time. Rust is the main enemy of iron fences and the earlier one gets rid of it, the better.
The Wulff fence, one of the fencing contractors in Orlando, recommends using a fine wire brush. It is important to use a tap beneath the wrought iron and wear a glove. While brushing the rust away, pay attention to the joints and posts.
3. Inspections
In maintaining your fence, it is recommended that one pays special attention to the coating. As a result, we recommend that you check for sections where the paint or coatings have peeled off. These areas need to be repainted as the metal underneath is already exposed.
One also needs to watch out for rust as it spreads out quickly. Thus, early removal of rust is recommended to preserve the integrity of the fence. The idea is to scrub the rust portion vigorously till it is gone. One can apply paint over the exposed section or use a rust-resistant primer.
4. Paint Your Wrought Iron fence
As long as your wrought iron fence is free from dirt and rust, painting is recommended. Painting serves as an extra protection as it lays a barrier between the iron and dirt or elements. Asides, with painting, you get to enhance the beauty of the fence, increase the durability and improve the curb appeal of your house.
Should you have any question about wrought iron fencing, you can contact Wulff fence, one of the fencing contractors in Orlando. There are teams of experienced fencing contractors that can help out with any issue with your fence.